On a quiet day in the midst of yet another lockdown in my house in regional Australia, where I live with my two best friends and housemates, my fellow K-pop stan housemate and myself decided that we were going to check out SBS MTV's "The Show".
Together, we had already watched Mnet's "M Countdown" on multiple occasions, KBS's "Music Bank" was already semi-regular Friday night viewing already, and SBS's "Inkigayo" had become regular viewing ever since Treasure's Jihoon had taken on the role of hosting duties.
The idea has come seemingly from nowhere, from an urge to find something to watch as our other housemate (who isn't a K-pop stan) was not going to be home for most of the rest of the week, and we had already caught up to date on the most recent episode of the K-drama we were watching at the time - "Hometown Cha-Cha-Cha".
And it was from that moment, watching an episode of a music show that we had never seen before, that the idea formed in my head - to watch all six South Korean music shows over the course of the week.
Unfortunately, in that initial week, "Show Champion" had a special Chuseok episode that featured performances from prior weeks, and we then ended up missing that week's episode of "Show! Music Core". As such, these reviews actually come from about three weeks of broadcasts due to the Chuseok holiday.
Tuesday - SBS MTV's "The Show"
Broadcast: 18:00 KST
Hosts: Ateez's Yeosang, WEi's Kim Yo-han, and Weeekly's Jihan
SBS MTV's "The Show" was the first broadcast of the week in reviewing all six South Korean music shows, and it was also one of the two music shows which I had not previously watched prior to doing this series of reviews.
My first thoughts upon watching "The Show" were simply that it wasn't all that good.
Yes, there were chances that I had set my expectations too high from "M Countdown", "Music Bank", and "Inkigayo", but I wasn't necessarily sure that that was the issue I was having with "The Show".
The show looked like it had the budget of a community television broadcast, with interviews taking place in a white room where you could actually see the powerpoints on the wall, or the hallway just outside of the dressing room, or even in front of what looked like some flimsy cardboard cutout of a computer window.
On the first broadcast that I watched, there were unfortunately no groups of any real substance on the show, which was especially disappointing given that the day before the broadcaster, Ateez had just had a comeback, and one of the hosts of the show was a member of that group.
It wasn't all cons and negtives, though - I really liked the shape of the stage, which was somewhat small and cozy, but it wasn't in any way cramped, and, unlike some of the much larger stages (I'm looking at "M Countdown" specifically here), the performing groups managed to fill the stage nicely without feeling lost in its presence, putting the focus on the groups and not the stage itself.
Despite not originally intending to, my housemate and I watched a second episode of "The Show" earlier last week, given that the episode itself had a much better improved lineup than two weeks beforehand, including Ateez, Wonho, NCT 127, and Highlight's Yang Yoseop.
This second broadcast did seem to be a lot better in quality than the previous one as well, but the show is also still down at the bottom of the ladder in regards to quality out of all of the South Korean music show's in general.
Overall, except for some exceptional circumstances, such as major groups I follow making their way onto "The Show" stage, I don't think I'll be watching it again. My housemate and I spent most of the entire time of the first broadcast laughing at how lacklustre and low-budget it was.
It almost certainly won't be making it into any regular viewing in our house.
Wednesday - MBC Music's "Show Champion"
Broadcast: 17:00 KST
Hosts: Astro's Moon Bin, Astro's Yoon San-ha, and Verivery's Kangmin
The second night of the week brought to my attention MBC Music's "Show Champion", the second of the six music shows which I had never watched prior to my review of the week's broadcasts.
A quick disclaimer in regards to the first part of this review: The original episode of "Show Champion" which I watched was a special broadcast of previous performances on the "Show Champion" stage.
Although I was unaware of the circumstances regarding it, it could also be safe to assume that the broadcast was a special broadcast in regards to the Chuseok holiday the next week.
Despite the fact that the broadcast was only going to be of previous performances, two of the hosts were still somewhat involved, with pre-recorded clips filmed from their entertainment company's offices.
The first thing to note about "Show Champion" was how much of an incredible improvement it was on the previous night's broadcast of "The Show". Even in a week where the program was just broadcasting prior performances and having the hosts film from outside of the settings of the stuido, it was just a better quality program than "The Show".
Unlike the previous day's broadcast of "The Show", "Show Champion" actually met some of the expectations laid ahead of it by other music shows, and the mid-week broadcast doesn't give itself a decidedly lower quality than the weekend shows.
From the performances which were shown (which were played from multiple different weeks of broadcasts), the stage's flexibility and adaptability shown was absolutely amazing. Once again, "Show Champion", like "The Show", had a stage which was neither too big nor too small, and was in fact one of my favourite physical stages based on my review of the six shows.
I was unwilling to judge the hosting abilities of the "Show Champion" hosts based on a broadcast where they were unable to properly host, but I went on to watch another two weeks of broadcasts, one where Verivery's Kangmin hosted alone, and one where he hosted with Astro's Moon Bin and Yoon San-ha.
These three have good chemistry between them and do a wonderful job of hosting, and Kangmin also has the great capability of hosting the show alone as well, making the show feel like it flowed quite nicely.
My housemate and I will definitely be continuing to watch the show again in the upcoming weeks and into the future, with high chances that it may even become a regularly scheduled part of our viewing experience from now on.
Thursday - Mnet's "M Countdown"
Broadcast: 18:00 KST
Hosts: (G)I-DLE's Miyeon, and actor Nam Yoon-su
Thursday night's Mnet's "M Countdown" is one of the biggest and most poplar South Korean music shows on air.
To begin with, "M Countdown" is quite easily one of the best produced out of all six of the South Korean music shows that I have reviewed in this article.
Despite some of the views of the K-pop community of Mnet as a network as a whole, it is nearly impossible to deny that they put together an amazing, quality one-and-a-half to two hours of programming every week.
The performances staged on the show were great, and featured some of the biggest South Korean artists of the week, inclding ATEEZ's comeback performance of "Deja Vu", and HyunA and Dawn's over-the-top and technicoloured performance of "Ping Pong".
(G)I-DLE's Miyeon and actor and model Nam Yoon-su do a really exceptional job on bringing the whole show together, with a chemistry which can be a struggle to be matched by any other of the music show hosting teams ("Music Bank" hosts Soobin and Arin aside).
There are small improvements which could be made on the show - for example, featuring interviews between the hosts and the artists appears to be an element included in most South Korean music shows but is lacking from "M Countdown". Of course, there is room for improvement on almost all of these shows.
But it's the inclusion of the pre-recorded segment each week featuring idols and groups who have performed on the show the previous week - whether it be a dance, a vocal performance, or just something funny - which is always a highlight to watch in the show each week.
One of my criticisms of "M Countdown", however, is actually the size of the stage itself. At times, it does feel quite often like the stage is just big for the sake of being big, and so some of the performing groups can sometimes feel as though they're lost on the stage with the LED screens behind them. And it isn't a very versatile stage either - it's just a big LED wall, really.
Overall, "M Countdown" is a really well-produced show tht pushes out nearly two hours of quality programming every Thursday night, which my housemate and I already watch on a semi-regular basis.
Friday - KBS's "Music Bank"
Broadcast: 17:00 KST
Hosts: Oh My Girl's Arin, and TXT's Choi Soo-bin
KBS's Friday night music show broadcast, "Music Bank", is amonst one of the better-produced shows of the week. It has a pacing that works well, features interviews with the idols that make for an amazing and well-produced insert to the show, and is all done in a format the feels like it's better than in the other music shows.
"Music Bank", much like "M Countdown", featured some of the biggest artists of the week, including featuring my person bias in the South Korean music industry, soloist Wonho (formerly of Monsta X), with two amazing performances of "24/7" and "Blue".
TXT's Soobin and Oh My Girl's Arin do an amazing job at hosting the show. Even after over a year of hosting, they still felt fresh and exciting with every new episode.
No other hosting duo or trio had the same chemistry as these two, or could even really come close. And the use of costumes and dressing to themes each week always felt like something to look forward to each Friday night.
While the "Music Bank" stage is definitely on the larger side, it still doesn't have the issue of being so large that it makes the idols look as though they are being drowned out by an oversaturation of LED screens, making for an overall better viewing experience.
Once again, "Music Bank" is a very well-produced show, with the main benefit over it's rivals at "M Countdown" being the show's ease of access to its international viewers. KBS does an absolutely wonderful job in making the livestream available internationally via YouTube, rather than fans needing to struggle each week to find an available stream through Twitch.
Soobin and Arin's departure will leave a hole in my Friday night's, one that I can only hope Iz*One's Jang Won-young and Enhypen's Park Sung-hoon will be able to fill when they feature in their first episode later this week.
Saturday - MBC's "Show! Music Cor

e"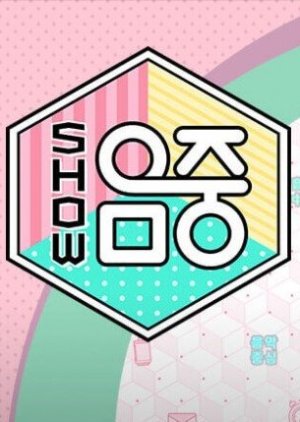 Broadcast: 15:15 KST
Hosts: NCT's Jungwoo, Stray Kids' Lee Know, and Iz*One's Kim Min-ju
MBC's "Show! Music Core" was - out of the music shows I had already watched, at least - the show which I had watched the fewest episodes of prior to this set of reviews. With a decent set, a good production value, and a running time that didn't drag on forever, while it certainly wasn't my favourite music show, it definitely felt like it had better qualities than "The Show".
Once again, with a decent lineup of artists, "Show! Music Core" makes for great viewing, but that doesn't mean that the show doesn't have some improvements that could be made.
To start off with, it's broadcast time is rather poor. Airing in the middle of a Saturday afternoon meant that I needed to find a way to schedule the show in to my weekend, and reminded me of why I had only watched the show a handful of times prior to this.
Another element of the show which needs time to improve, but will most likely be able to do so soon as it continues to air, is the connection between the trio of hosts. At the time of my review, NCT's Jungwoo, Stray Kids' Lee Know, and Iz*One's Kim Min-ju had only hosted for a few weeks. With time, they should be able to build a connection and rapport with one another that will work best for them.
Of course, it isn't only negatives that I have about the show. It also had some real positivie elements to it.
"Show! Music Core" features a medium-sized stage that makes for one of my favourites and works well with the performances. It's also produced by a clearly experienced team as well, making for a seamless viewing experience.
Will "Show! Music Core" become a regular viewing experience in my household? Well, with the change in daylight savings in my country putting me now two hours ahead of South Korea rather than one, there's a slightly increased chance, but it's not necessarily something I could guarantee yet.
Sunday - SBS's "Inkigayo"
Broadcast: 15:50 KST
Hosts: Treasure's Jihoon, NCT's Sungchan, and Iz*One's An Yu-jin
The first episode of "Inkigayo" I watched was the first one being hosted by the new team back in March, featuring Treasure's Jihoon, NCT's Sungchan, and Iz*One's An Yu-jin.
Why? Well, finding a stream of the show was incredibly difficult, and it's unfortunate early evening timeslot on a Sunday put it on television usually when I was making dinner.
But "Inkigayo" has a lot going for it. Not only is one of the hosts from one of my favourite K-pop boy groups, but the show itself is amongst the best-produced out of all of the shows. It also has a stage size that once again just works well.
Already watched on a semi-regular basis in my household, it's broadcast time, much like with "Show! Music Core", is one of the biggest downsides to "Inkigayo".
As well, it seems, both of these weekend shows has a fluidity to its starting time depending on how long the show is expected to run for, as well as due to the scheduling of other broadcast programming, making it difficult to always know when these shows can be expected to start.
It admittedly took some time, but the hosts now do get along quite well. For the episode which I was reviewing, it's important to note that Iz*One's An Yu-jin was not in attendance as she was recovering from coronavirus, and her hosting duties were fulfilled by STAYC's Yoon. In fact, all of the guest hosts during Yu-jin's absence have done an amazing job of hosting.
This episode of "Inkigayo" brought about some international backlash against the show, though.
Featuring Blackpink's LISA in her solo debut with "LALISA", she was pitted as the favourite to win the epsiode, which was then ultimately won by soloist Lee Mu Jin with "Traffic Light". This split the fans of LISA into groups who believed that she should have won (even going as far as making claims of racism against the Thai artists being the cause of her loss), and those who were grateful to have found the song "Traffic Light" and of a new South Korean artist because of Lee Mu Jin's win.
"Inkigayo" will continue to be a regular viewing experience in my household in the future, with the new time difference due to daylight savings changing it from semi-regular to almost must-watch programming each Sunday night.
Would I recommend watching all of the South Korean music shows?
For an experiement, attempting to watch all six South Korean music shows in one week was a great experience, no matter how much I may have hated on the quality of "The Show" throughout this review. I really enoyed all of the shows, and now have a new program to watch each week in "Show Champion".
In fact, even after watching all six shows, it came to my attention that on Monday night's (the one night missing from the week without a music show on it) there's a secondary version of "The Show" called "The Trot Show", which somehow seems to have a better quality and possibly higher budget each week. Sure, trot music isn't for everyone, but I thoroughly enjoy it and will probably tune in every now and then.
But, of course, there is a way to watch these shows. And if you were to watch all six of the shows every week, the constantly repeating performances would make for rather boring viewing after a while.
Although the lineups change each week, with often three-week cycles making for a brand new line-up each time, watching the shows every week can sometimes feel like there hasn't been any change at all, and could start to feel like a chore.
Watching one or two of your favourite shows each week? Definitely do it. But as for watching all six shows? Maybe just do it as a once-off every now and then, maybe every three months or so, if that works for you.
You never know, you might just find your new favourite South Korean music show doing so.