ILY:1 is a six-member girl group under FC ENM. The multicultural and multilingual group members consist of Ara, Hana, Ririka, Rona, Elva and Nayu. Their name means "I Love You" with a 1 combining all of the members' charms.
Debuting in April 2022, the group made a quick return with their 2nd Single Album, "Que Sera Sera," on July 19. The girls show princess-like charms in the sweet and refreshing song, perfect for summer. The song continues the theme of "wishes come true" when they cast their love spell. Check out the music video for "Que Sera Sera" here!
KpopWise was able to interview ILY:1 about their newest release and ask them some questions that fans were curious about.
KW: Hello ILY:1, congratulations on your comeback. Global fans are very proud of you and are cheering you on every day! How do you feel about working on your first come back?
We're so thrilled to be able to meet our fans again after three months since our "Love in Bloom" promotion! We're happy that we made this comeback with a refreshing song perfect for the summer, and we're having so much fun with this promotion!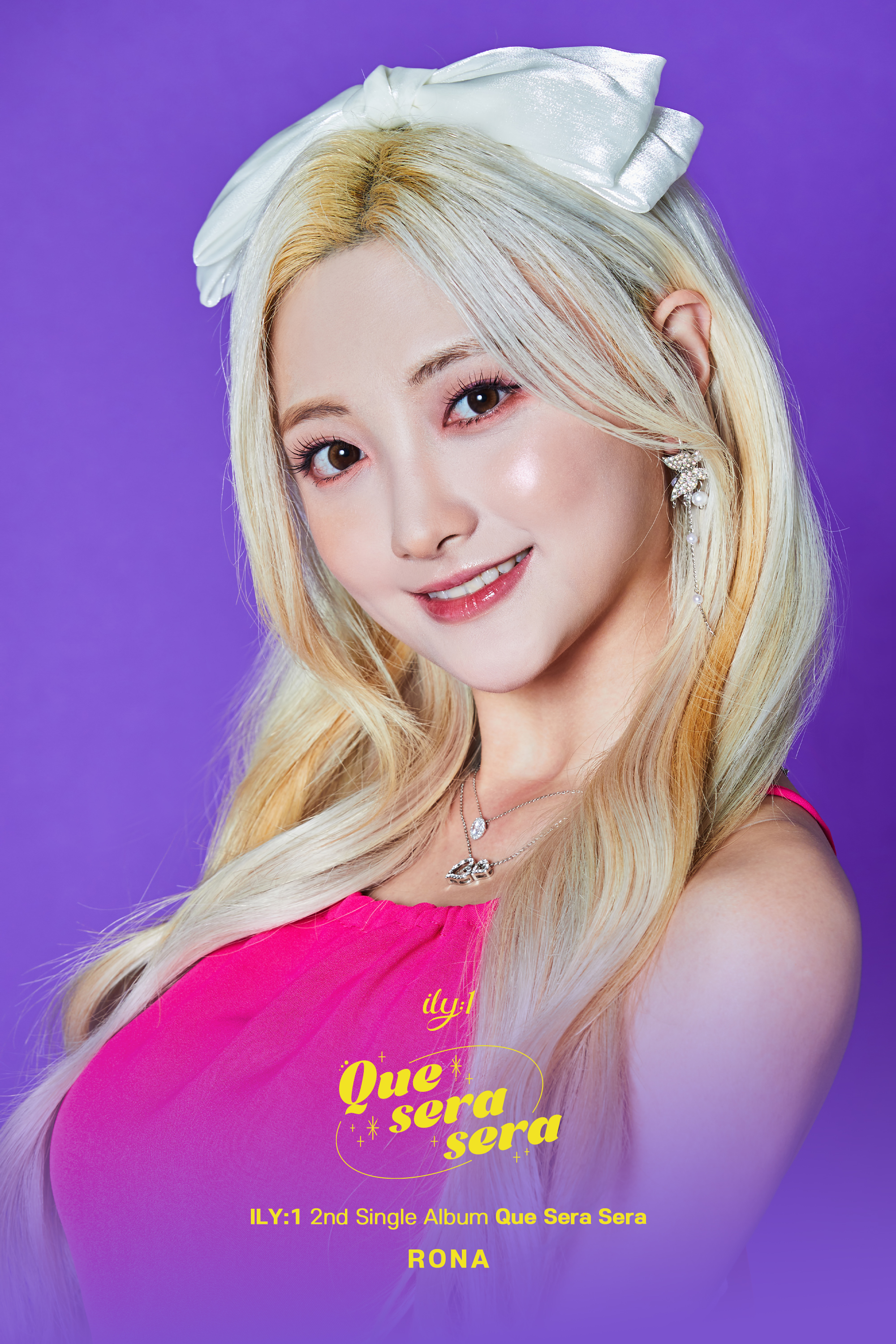 KW: Can you tell us about your song "Que Sera Sera?"
"Que Sera Sera" is a song that expresses the will of our six members to continue to grow the love that bloomed in our first album, "Que Sera Sera," in a romantic and fairytale-like way.
KW: What was a funny moment filming the music video for "Que Sera Sera?"
We had fun throughout the whole shoot, but the most memorable was the scene filmed on a pretty party set where we all held glasses to clink together while enjoying the party!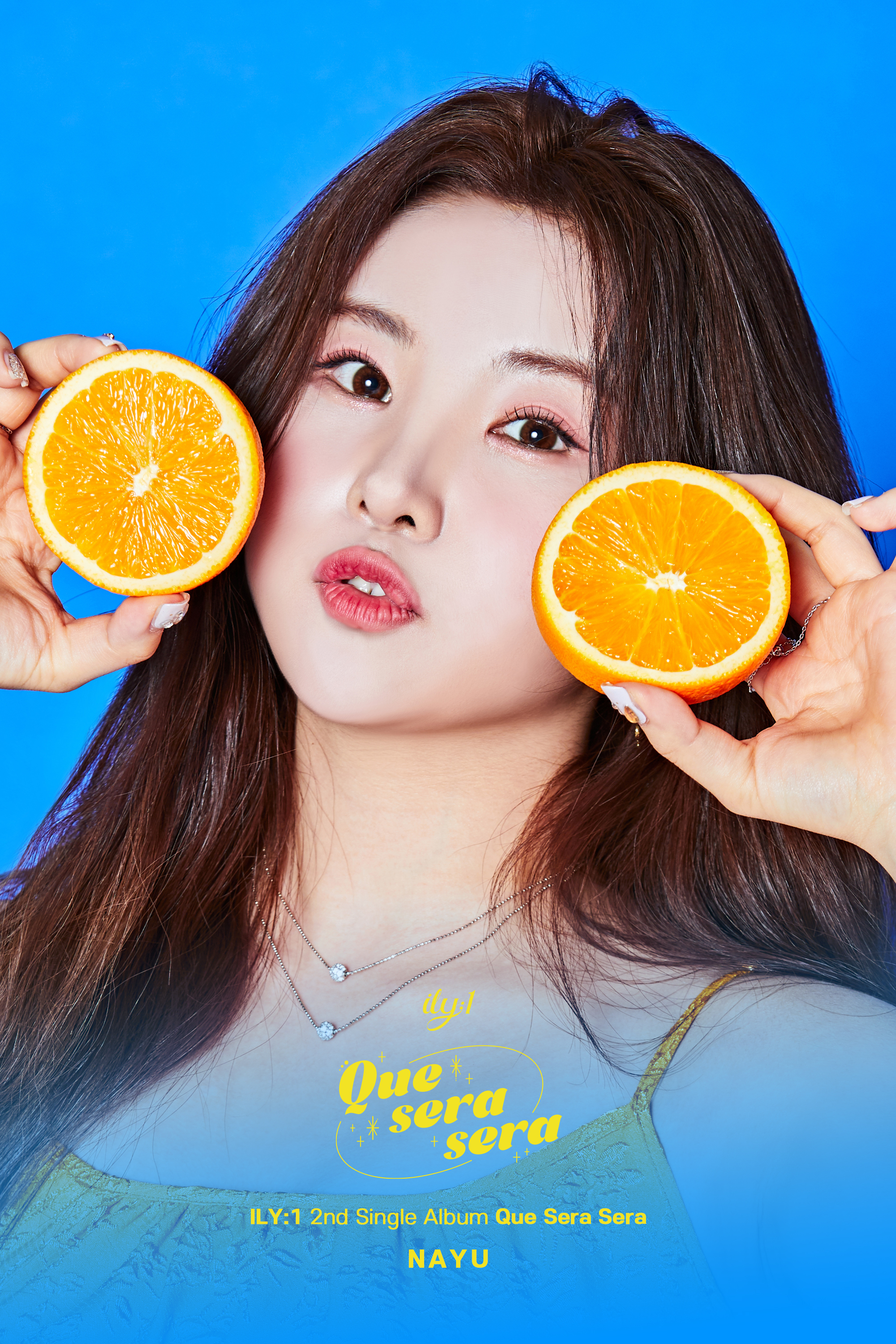 KW: You recently celebrated 100 days as ILY:1. What is your favorite memory from those 100 days?
Although every moment was blissful, we would have to say that our debut showcase was most memorable. Coming all this way together with the goal of debuting, the day of our debut showcase was unforgettable, and it was also the day when we first met ONLY:1 in person. Also, the video messages from our parents and friends were very touching.
KW: Are there any nicknames that a member gave you that you like the most?
HANA: It's strangely nice when the members call me "Dad~" haha.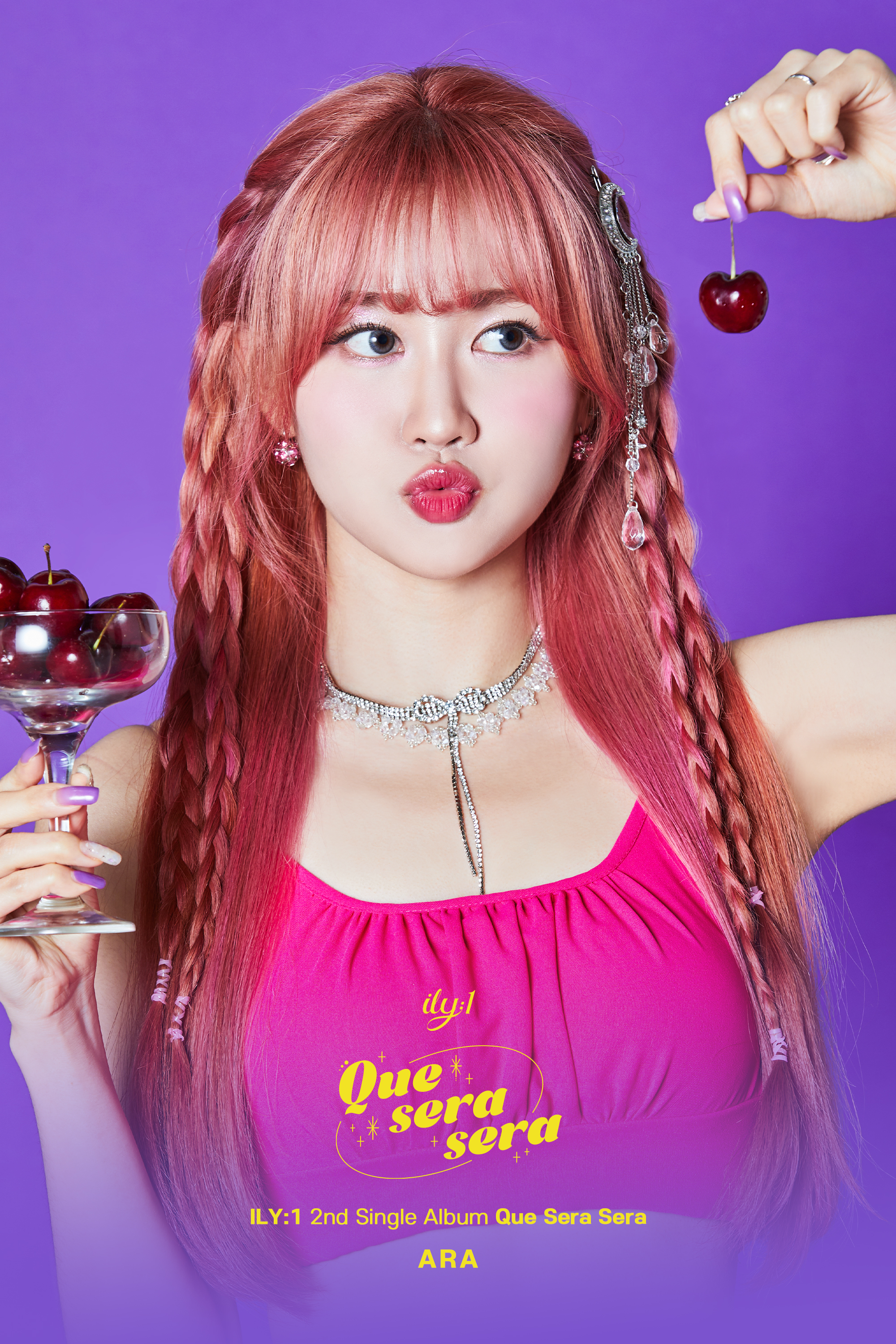 KW: Who is the best at taking selfies?
We think all of our members' selfie skills improved as we take so many selfies.
KW: Who are morning birds, and who are night owls?
We don't think anyone is a morning bird, but NAYU and HANA tend to wake up pretty early, and RIRIKA is very energetic even in the morning. On the other hand, ARA, ELVA, and RONA are definitely night owls.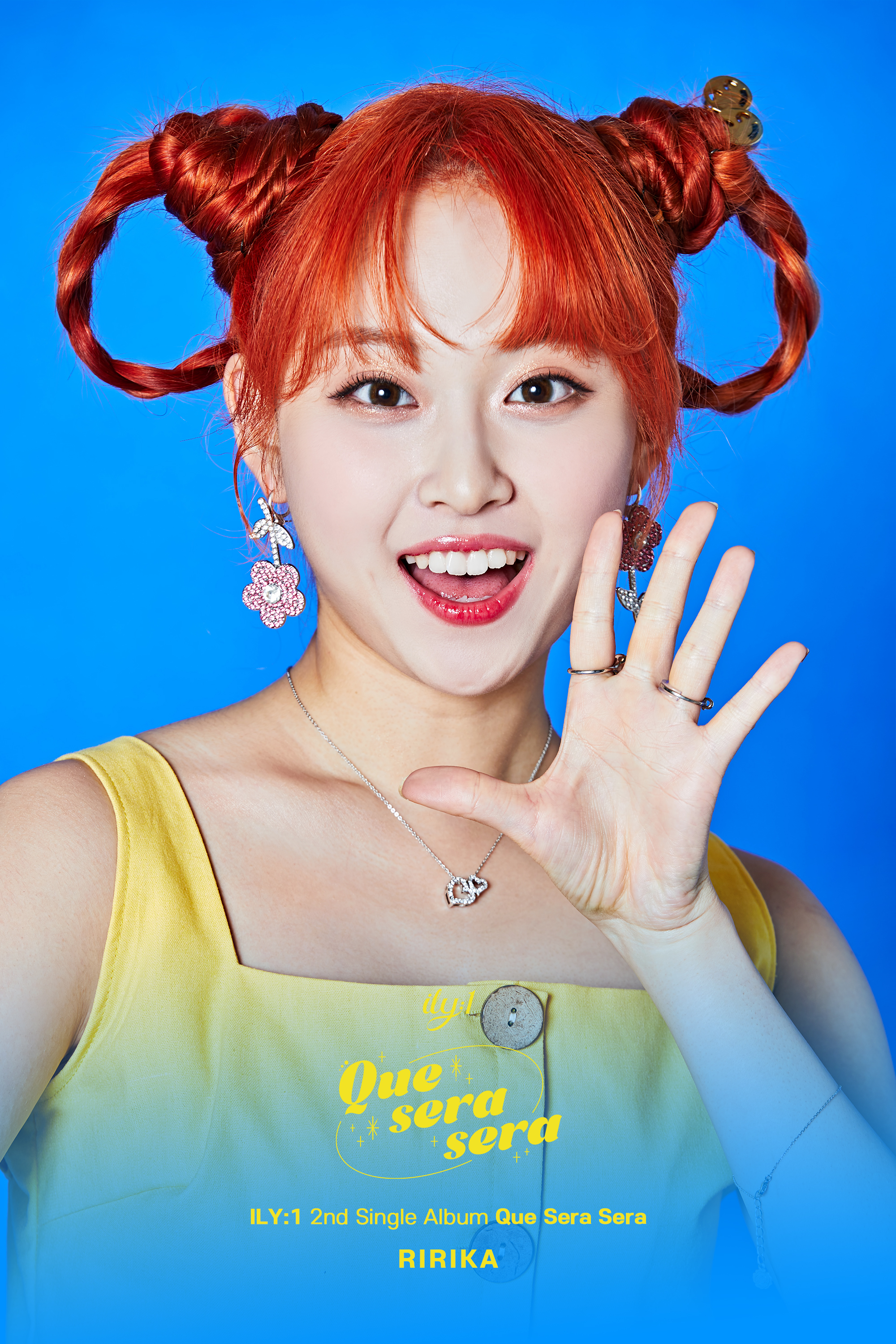 KW: What is a concept you would like to try?
We want to try all the concepts possible and add ILY:1's unique color to them.
KW: If you could talk to your past selves, what would you say?
We want to tell our past selves, "You will be able to debut with amazing fellow members if you don't get exhausted and consistently put in the effort while having fun. So, don't get discouraged and keep going!"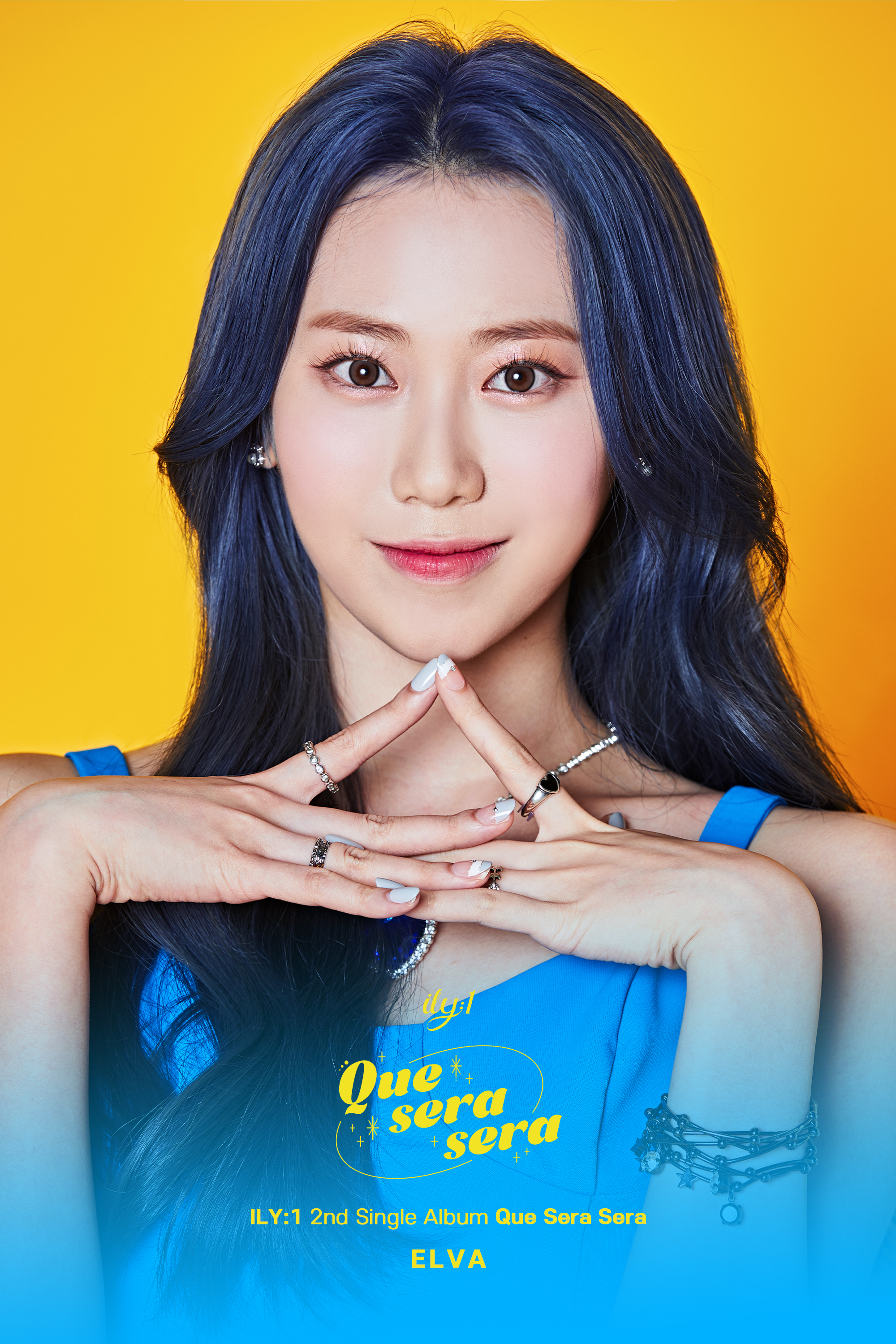 KW: What is a message you want to give to your global fans?
Hello, our global fans! The weather's so hot these days! We hope that you'll be able to overcome the heat by listening to ILY:1's "Que Sera Sera" and have an enjoyable summer! We love you~

We look forward to what ILY:1 has in store in the future! ILY:1 are currently active on weekly music shows, so show your support by watching their beautiful performances.
Follow ILY:1 on All of their Social Media Platforms!
Listen on Spotify !
Special thanks to REELS Corporation, ILY:1, and FC ENM for the interview! Photos Credit: FC ENM