Xdinary Heroes consisting of the members Gun-il (band leader, drummer), Jungsu (​​main vocalist, keyboardist), Gaon (electric guitar, lead rapper), O.de (synthesizer, rapper), Jun Han (electric guitar), and Jooyeon (main vocalist, bassist) has released their 2nd mini album "Overload" on November 11.
In this chapter, the members are shown as incomplete heroes who are still unstable and insecure to embrace the popular adage, "with great power comes great responsibility." In the process of transitioning to a new world, the members get intoxicated with daze and claim their heroism under the name of madness. Are they heroes who have a good influence through music? Or are they villains who cause chaos in the world?
The 7-track mini-album depicts a confident but somehow precarious state of Xdinary Heroes with an IT term 'overload' with songs such as 'Hair Cut,' 'Zzz..,' 'LUNATIC,' 'Crack in the mirror,' 'Ghost,' 'X-MAS' and the instrumental version of 'Hair Cut.'
Check out the music video for 'Hair Cut' here!
KpopWise had the privilege to connect with Xdinary Heroes to learn more about the "Overload" EP.



Hi guys! Can you tell us about your new song, "Hair Cut?"

Gun-il: "Hair Cut" is a very special song to me. I've actually had the keyword 'Hair Cut' in my songwriting note for a long time. As soon as our team started working on making our title song, I instantly thought that the mood of the song fits well with the keyword 'Hair Cut'. Everyone unanimously agreed to the idea of using keyword 'Hair Cut' and I felt very proud of it.

I've always wanted to write a song for those who have mental issues. I had many friends who've gone through mental illnesses, and I always wanted to write a song for them. I hope that this song will give hope and energy to those who are mentally struggling.

Jungsu: "Hair cut" is a song that talks about cutting away the anxiety and bad feelings inside of you as if you were cutting your hair. You'll be able to see more of the mature image of Xdinary Heroes than our cheerful and mischievous image. I think the chorus is the highlight. Each member sings 'Get a hair cut' in their own style, so if you listen to it you will understand why this part is called the killing part.

Gaon: The title track "Hair Cut" has a theme of cutting out the evil emotions that grow inside of us. It's a song full of catchy and easy-to-follow chorus parts, and special highlights.

O.de: "Hair Cut" is about cutting off the negative things that grow inside of you. I think the key points to this song are the lyrics and melody, especially the whisper, that express this message.

Jun Han: This album requires a lot of guitar techniques that I don't usually play, so the process of studying them was quite fun. I think the highlights are "Welcome" and "cut cut cut" in the middle of the chorus and hook.

Jooyeon: I think the highlights of "Hair Cut" are the catchy chorus and unique sound effects.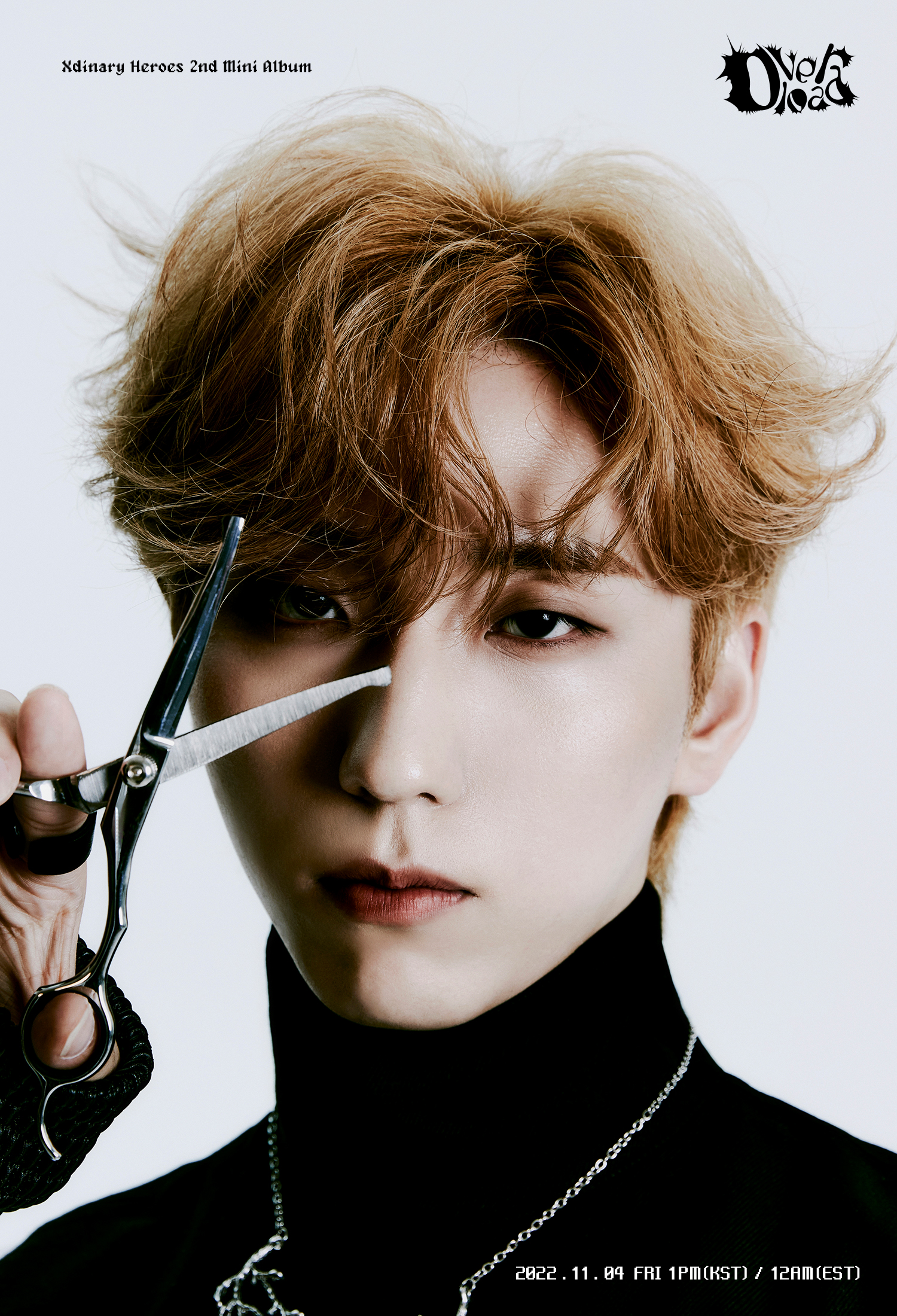 Do you have a funny moment filming the music video?


Gun-il: Although I can't think of any funny moments right now, seeing every single person in the site working so passionately together really touched my heart and made me even more motivated!

Jungsu: I remember two moments. When we filmed the scene where we walked out with the burning car behind, Jun Han and I pretended to look cool despite fearing the fire. But when we saw the recording, it was funny that the two of us were walking faster than everyone else. There was another scene where Gaon whispered "Welcome" in my ear. Every time I turned my head around, our faces were so close. Even an eye contact made me laugh.

Gaon: I tend to get cold easily, but the burning car scene was the warmest scene I've ever done. There was a small motorcycle as a prop, and we had fun riding on it and driving around the set.

O.de: I guess it was a scene with the burning car. Thanks to the warm heat I was able to shoot without feeling cold.

Jun Han: There was a scene where I was chased by evil thoughts and had to hide inside a locker. We had to film that scene multiple times because the locker didn't close well.

Jooyeon: The ensemble scene was also filmed with the burning car behind us, and I remember Gun-il saying his back was really hot.



What message do you want to spread through your music?

Gun-il: I want to give courage to those who are struggling. Many songs of ours are singing about the inner and outer struggles that anyone can experience. I'm hoping that our songs would bring courage and confidence to every listener's life.

Jungsu: I want to say things on behalf of people who hold back what they really want to say, like music that scratches the itch. I hope our music delivers a straightforward and confident message which says, "Don't be afraid of expressing who you are, and don't be afraid of being true to yourself".

Gaon: I think it's in our main slogan, "WE ARE ALL HEROES". Anyone can be a hero to someone, and we can all become heroes even if we start with small good deeds.

O.de: Our signature slogan 'WE ARE ALL HEROES' is the message we want to spread through our music. Also, the slogan of this album, 'ARE YOU A VILLAIN OR A HERO?' will be further explained throughout our stories.

Jun Han: I believe that playing music should always be fun. I try to put my thoughts in our music and create something that everyone else can enjoy together.

Jooyeon: I want to spread this message: "Let's not be a weak person who is swayed by the words of others and let them hurt me!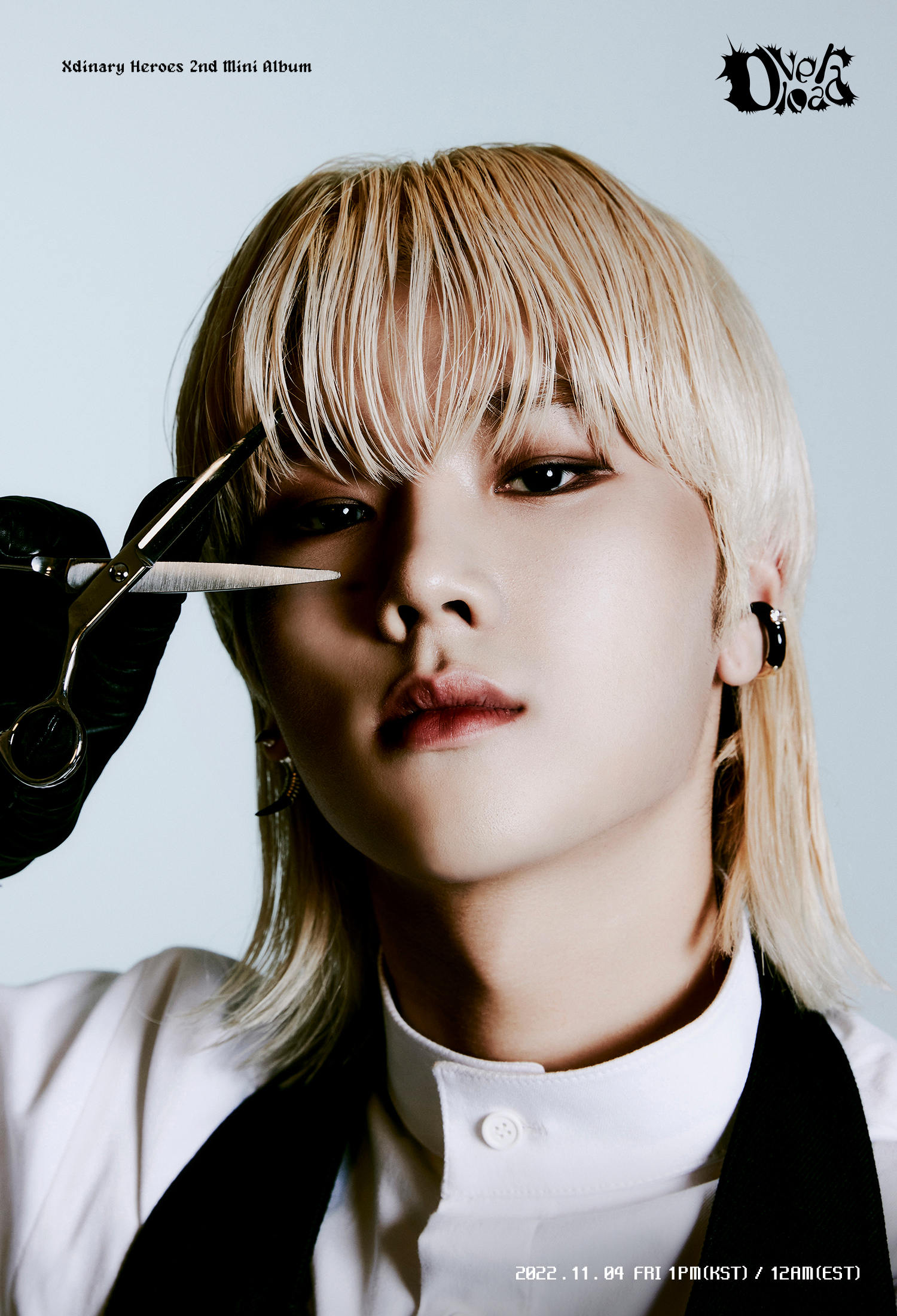 Jungsu

Many Villains want to know about this. Which hair color do you want to try next?

Gun-il: I think I look best with dark-colored hair. Since I've already done black and violet, I want to try blue.

Jungsu: I want to try pastel pink or sky blue.

Gaon: I really want to try silver or white. It has been my dream since I was young, so I hope I can try it someday.

O.de: I want to try black hair with highlights.

Jun Han: I want to try my favorite artist Billie Eilish's neon hair.

Jooyeon: I'm more interested in length than color, so if I have a chance I want to grow my hair down to my waist.



If you could choose a member to be your stylist for the week who would it be?

Gun-il: O.de or Jungsu.

Jungsu: O.de of course! The only one I can trust haha.

Gaon: Without thinking too much, I'll choose O.de. He is the most fashionable member among us.

O.de: Wow… Hmm… Jungsu.

Jun Han: I'd choose Jooyeon. I like unique fashion, and I think Jooyeon would understand my taste and dress me in that way.

Jooyeon: I want to pick Jun Han because he's into unique styles.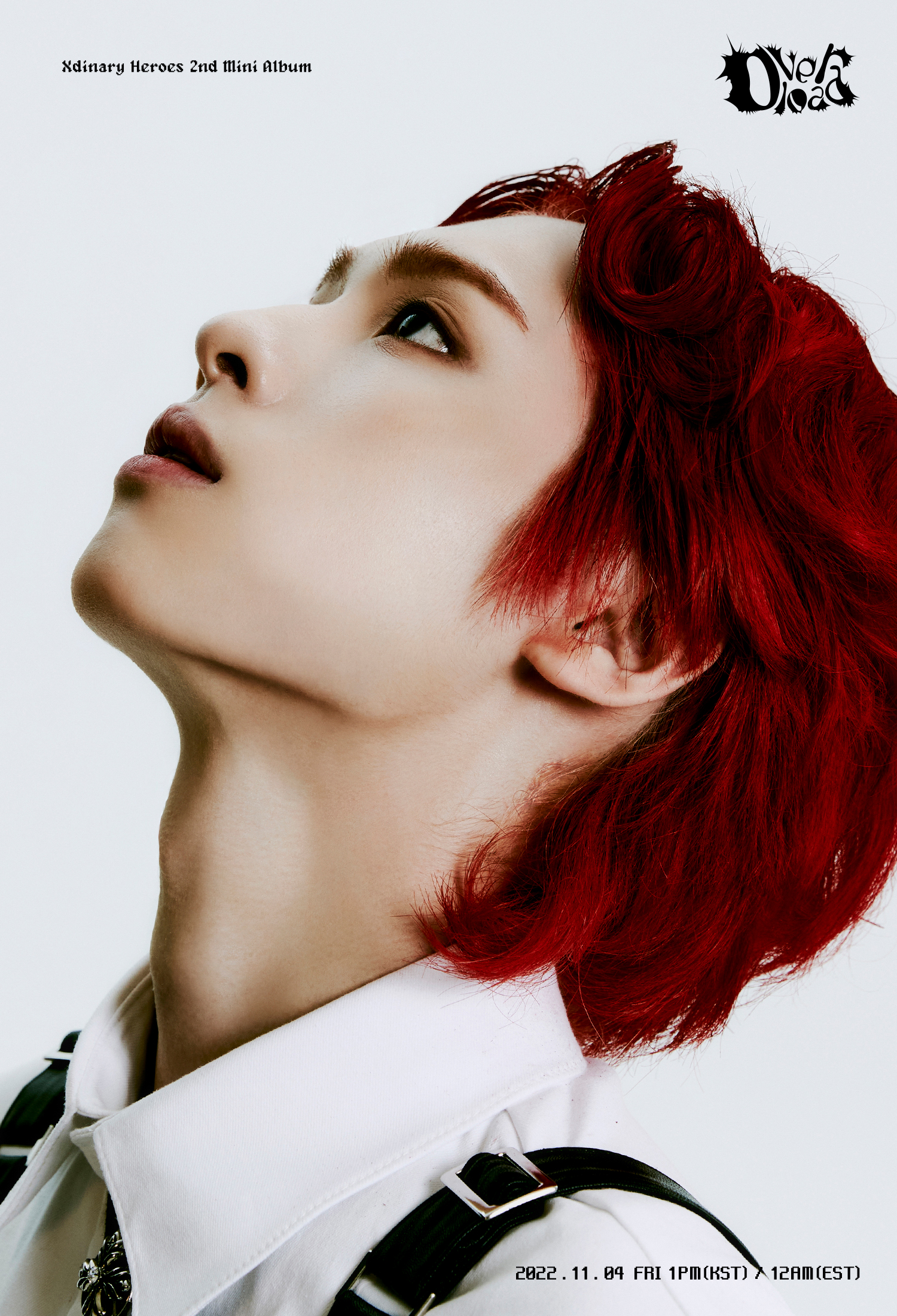 Gain




Who is your favorite supervillain from movies or comics?

Gun-il: Thanos from 'The Avengers' is my favorite supervillain.

Jungsu: My favorite is Joker. I like villains with backgrounds rather than just bad guys, and I think Joker is the one. Joker's acting, apart from being a villain, is terrifyingly cool, so I cannot help but love him.

Gaon: I love Joker played by Joaquin Phoenix. It's a character that makes me seriously think about how and why the character becomes a villain. The sadness behind the laughter is very impressive, so I fell into this character.

O.de: I like Harley Quinn from the movie 'Suicide Squad'. If I have a chance, I want to try her makeup and styles.

Jun Han: I like comics that show the character's inner thoughts, worries, and growth. I think that the true villain is the character's own self, who pushes and trains oneself to achieve own goals. In that sense, I like Yatora Yaguchi from 'Blue Period'.

Jooyeon: I love villains who are witty, like Loki from Marvel Comics. He's the fun character who just can't be hated.


You have been getting a lot of love for your song covers recently. What is your favorite cover so far?

Gun-il: "Hellevator" by Stray Kids is by far my favorite cover amongst all the covers we have done. Not only because I am a big fan of Stray Kids, the process of re-arranging the song was very fun and I am very proud of the outcome.

Jungsu: My favorite is "Drown" by Bring Me The Horizon. It was a song that I can show everything without any burden or worry. I also like "Time of Our Life" by DAY6. I think it was the song that best showed the charm of my voice tone among other covers so far.

Gaon: My favorite so far is "LOVE ME RIGHT" by EXO. The re-arranged rhythm was really fun to play, and I had a lot of fun during the ensemble practice.

O.de: My favorite is "Hellevator" from Stray Kids!

Jun Han: My favorite is "Zombie" by DAY6. The song had relatively few parts to play, so I was able to concentrate more on the song's mood.

Jooyeon: My favorite is "Impossible" by Nothing But Thieves. Every time I sing, the lyrics and melody leave lingering emotions in my heart.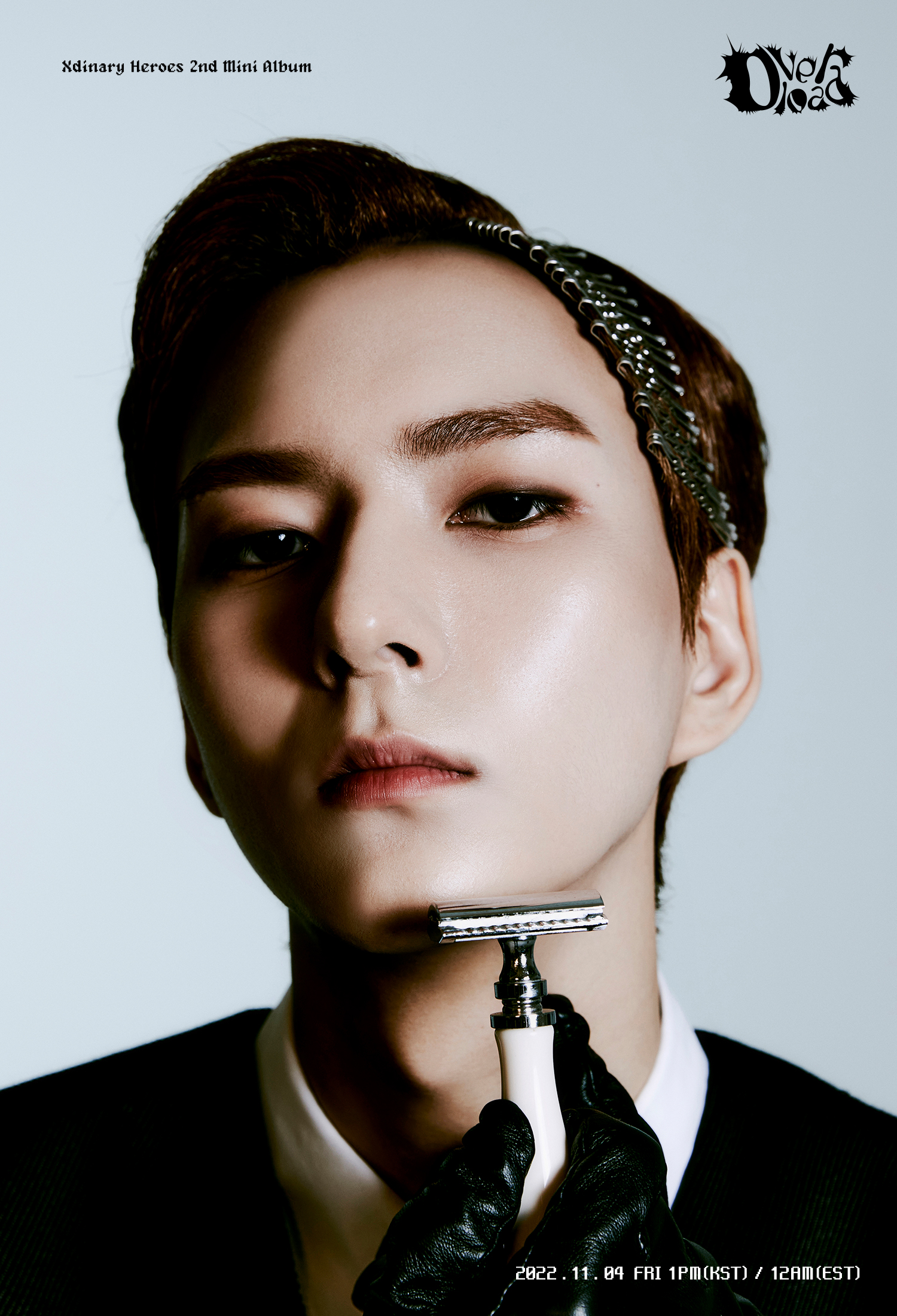 What are your non-music hobbies?

Gun-il: I enjoy going out for a walk, and sometimes I go out to ride my longboard. I also enjoy playing League of Legends: Wildrift on my phone.

Jungsu: Two things come to mind, and the first is going for a stroll. Whenever my head is complicated or stuffy, I go for a walk without thinking or even listening to music. I take a walk at any time, day or night, because both time periods have their own charms. I also have a hobby of finding and trying various tteokbokki brands. Tteokbokki is my favorite food, and I want to try as many brands as possible.

Gaon: I love American sitcoms! I've watched 'Friends', 'The Big Bang Theory', 'Brooklyn Nine-Nine', and 'How I Met Your Mother' more than ten times. I'm recently watching 'The Office'.

O.de: I like watching movies and taking a stroll by myself.

Jun Han: I tend to get musical inspiration from everything around me, including fashion or paintings, so I guess my hobbies are all related to music.

Jooyeon: Playing Pokémon and Yu-Gi-Oh! trading card games are my secret hobbies.


What is something that you want to learn?

Gun-il: I'd like to learn to play the trumpet.

Jungsu: For me, I don't think there's anything more fun than learning. It'd be fun to learn music-related or unrelated studies, languages, makeup, and fashion. Another thing I want to learn is sports. I want to try sports that I can use my whole body rather than just ball games.

It's not something about learning, but I want to become a music show MC or a radio DJ one day.

Gaon: I want to learn how to write so I can write a book about my experiences and my thoughts while traveling abroad.

O.de: I want to learn how to make clothes. I think it'd be fun because I'm personally interested in reforming clothes. It'd also be cool to make our band's outfits on my own.

Jun Han: I want to learn how to make clothes. It's one of the easiest ways to express myself externally, and I want to make clothes that reveal my personality.

Jooyeon: I've loved sports since I was young, so I want to learn soccer properly.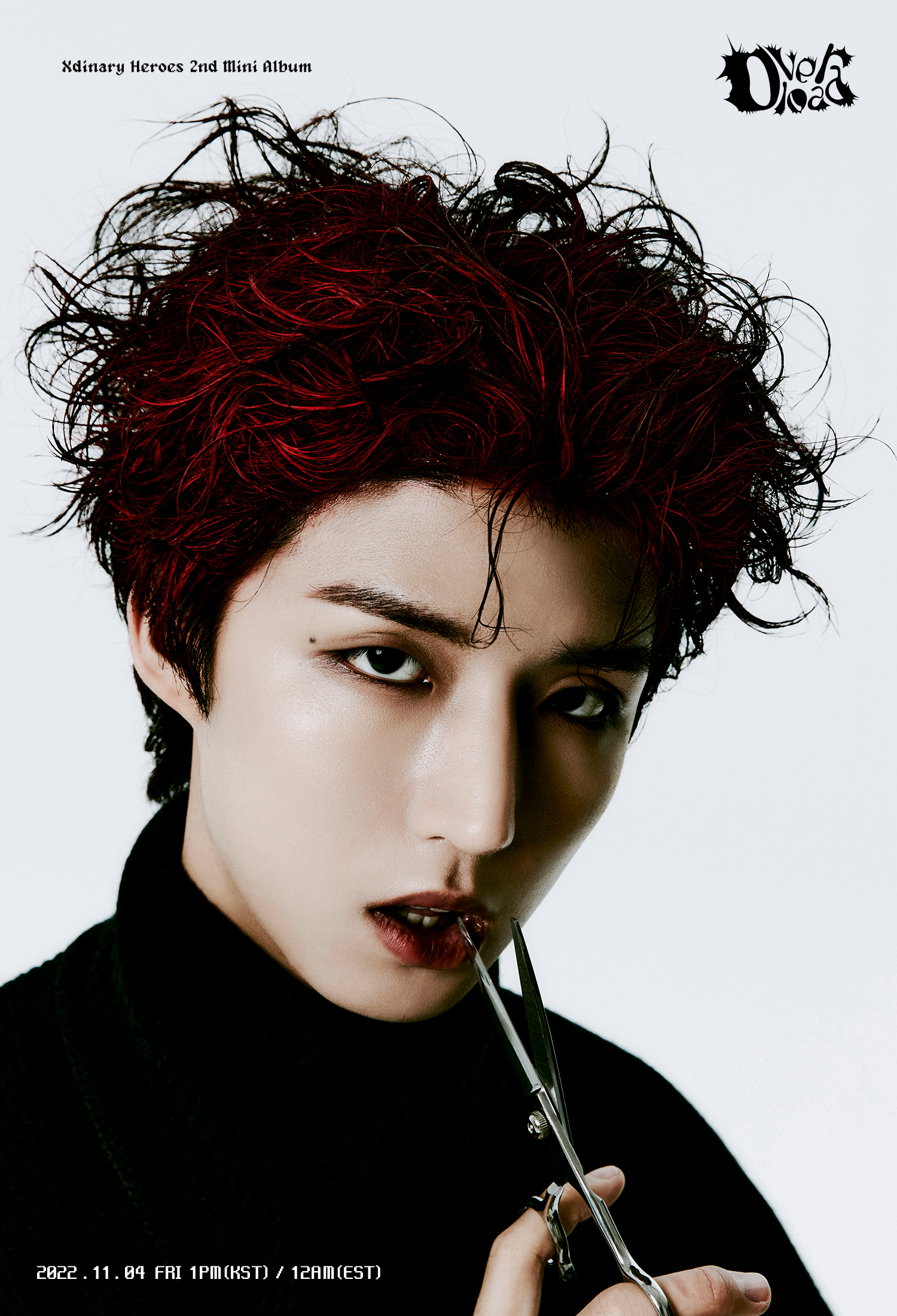 What is something that you want to tell Villains?

Gun-il: What's up Villains!! How are you guys doing! Thank you so much for all the love you guys give me. It means so much to me and I promise that I will never take it for granted! I'm so happy to share our new music with you guys. I'm hoping that our new music would be a remedy for those in need. I hope to see you guys in person ASAP! Until then, stay healthy!

Jungsu: Our strongest support and the reason for happiness, Villains! Thank you so much for just being there for us! We'll continue to work hard to become artists that make Villains feel proud. Please stay healthy and happy so we can see each other for a long time. I love you.

Gaon: Dear my lovely Villains! I'm having the most wonderful moments of my life thanks to the love you give me! I'm trying my best to become a sincere and great human being so I can give your love back. We have lots of upcoming stories to tell you, so I'm happily looking forward to it! Let's always be healthy and happy so we can make beautiful memories together! Thank you from the bottom of my heart!

O.de: Thank you so much for always being with us through our happy, sad, and fun times. Words cannot express how grateful we are. We promise to work hard and give your love back with good performances and music. Love you always, Villains.

Jun Han: Villains! A lot of things happened while preparing for this comeback, and your words gave me strength to go on. Thanks to that, we were able to grow a lot and become closer to each of you. Let's continue to get along well! With the courage you give us, we will aways do our best. Thank you!

Jooyeon: We will continue to do our best to show great performances that make you feel proud. Let's work hard together for the day when Xdinary Heroes become the world's best band! I love you!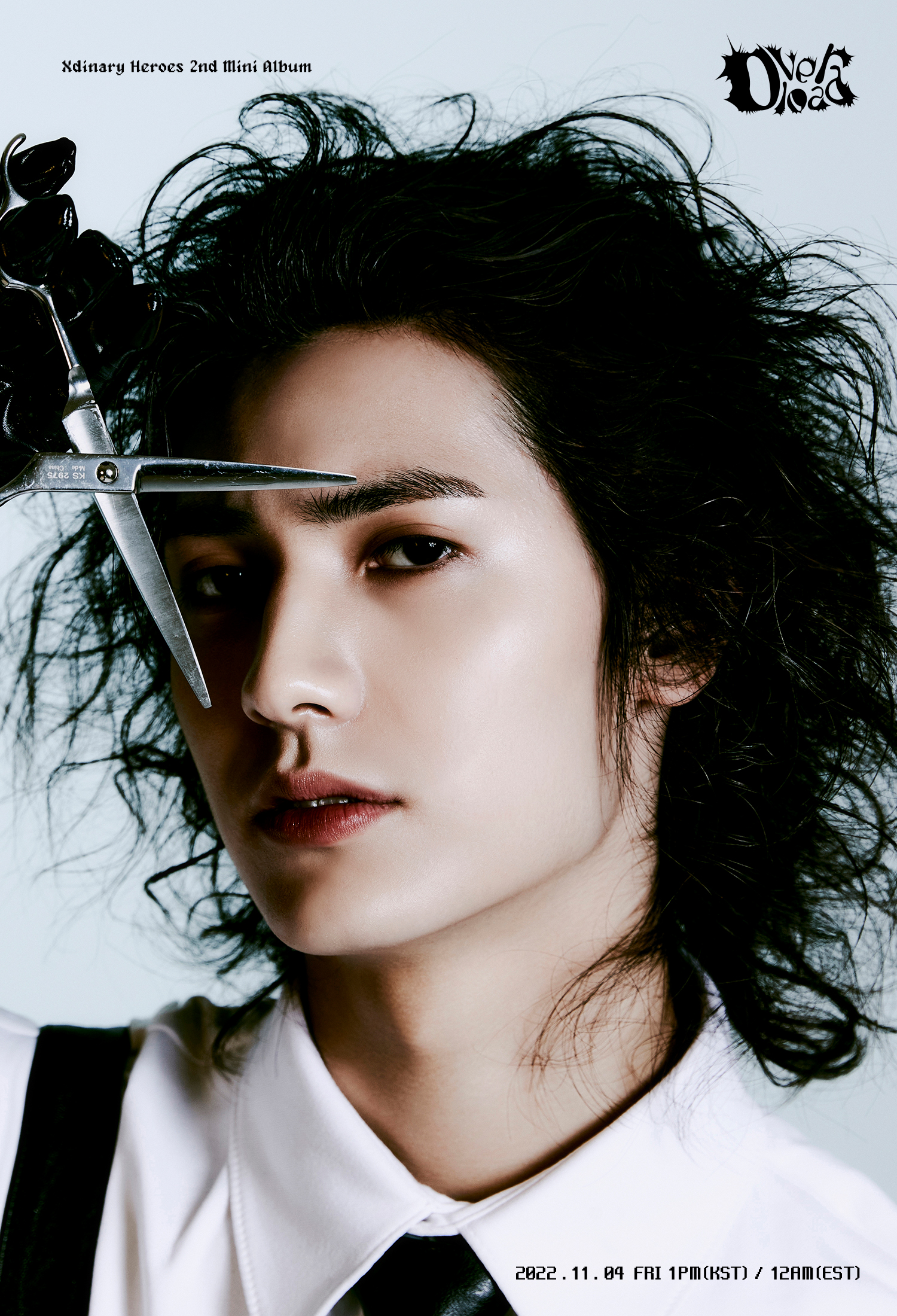 ---

Meanwhile, the band was recently nominated in the 'Best New Male Artist' and 'Best Band Performance' categories of MAMA!
Follow Xdinary Heroes
www.xdinaryheroes.jype.com
Facebook www.facebook.com/XdinaryHeroes
Twitter
www.twitter.com/XH_official
Instagram
www.instagram.com/xdinaryheroes_official
Specials thanks to Xdinary Heroes, JYP Entertainment, and The Syndicate for the interview.