From left to right: Intak, Soul, Jongseob, Keeho, Jiung, Theo
P1Harmony is back on their journey towards a harmonious world with the release of their sixth mini album HARMONY: ALL IN. Released on June 8th, the EP is a 6-track project that marks the end of the group's HARMONY series consisting of HARMONY: Zero In, released in July 2022, and HARMONY: Set In, released in November, 2022.
In true P1Harmony fashion, they open the EP with high-energy. With a catchy repetitive chorus and old-school vibe, the title track JUMP urges P1ece to join in on P1 Harmony's fun. This opener is filled with addicting melodies that, like the title, makes you want to stand up and jump. The dissenting melody of the chorus gives the track an old-school vibe.
'Jump' Music Video
They slow it down slightly with a song perfectly fit for the summer. Love Me For Me is a feel good, groovy track utilizing staccato piano rhythms and claps to set the stage. Mirroring the refreshing sound with a positive message, the song celebrates loving oneself with lyrics like "nobody can love me like I do" and "there's nothing like self love."
Following Love Me For Me is New Classic, a very P1Harmony sounding track with its rap heavy verses, vocally guided pre-chorus into a big chorus. One can already imagine a Soul dance break during the post bridge instrumental break.
After New Classic, the vocal line got a little bit more time to shine in More Than Words. The soft track plays around with pretty-sounding melodies and harmonies but the vibe switches to a heavier feeling when the rappers come in at the second verse and again in the bridge. This shift between light and heavy throughout the song gives it a nice edge and gives listeners an audible twist, something new to expect halfway into the track.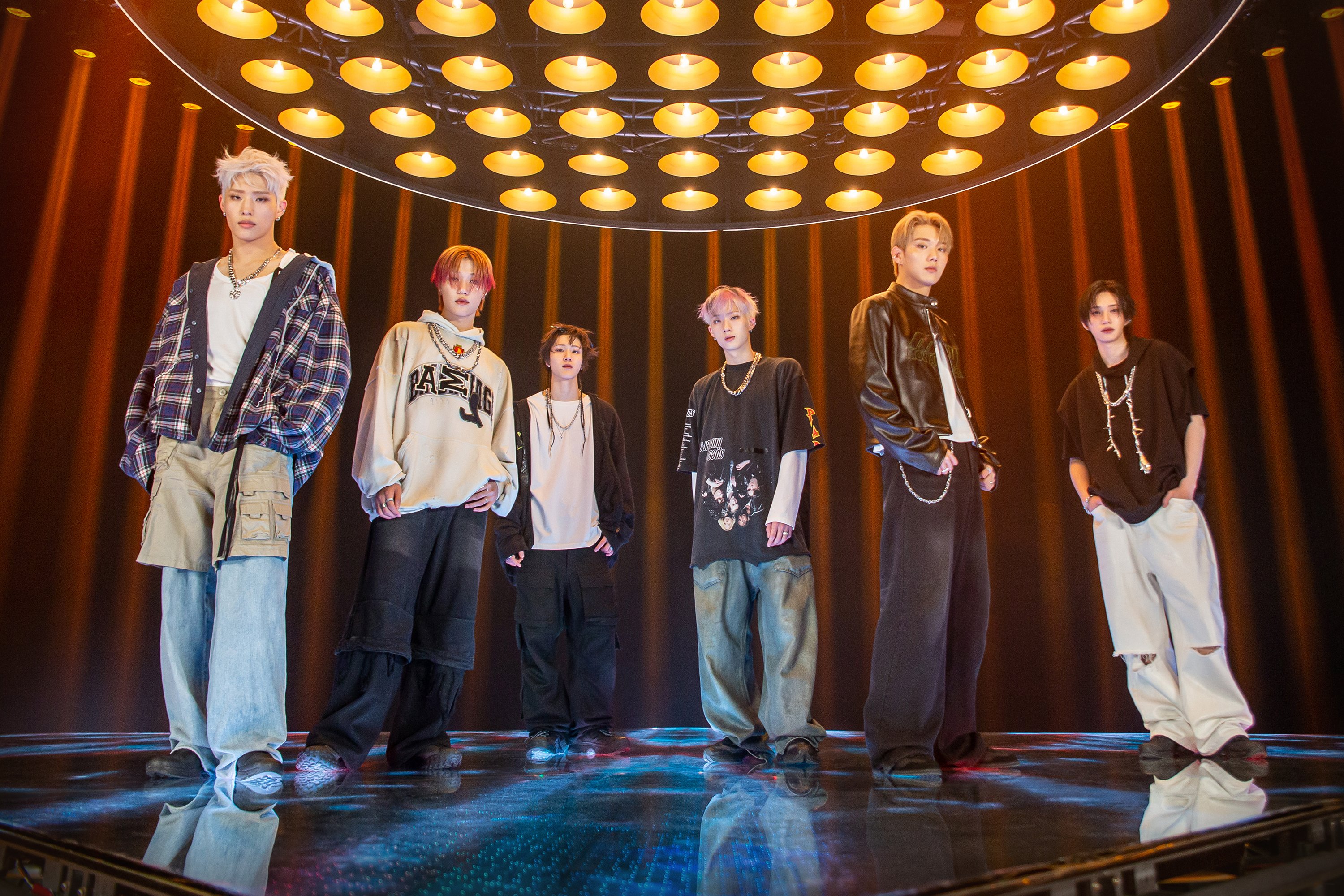 The EP then picks the pace back up with Heartbeat Drum, which like JUMP, is another old-school sounding, high energy track. The chanty, electronic, techno-esque feel of the song resembles something straight out of the 2010s but P1Harmony modernizes that nostalgic sound with their vocal and rap style.
The idols close the EP off with another throwback track but this time, RnB. I Am You is really where P1Harmony's strong vocals shined in this EP. Through vocal runs and challenging minor melodies, Keeho, Theo and Jiung all stood out alongside Soul's soft and soothing blending. Through this track, Intak and Jongseob were able to showcase their ability to adapt their styles through more melodic flows within this softer track.
Overall, with HARMONY: All In, P1Harmony marked a nostalgic end to their HARMONY series. The pace of the EP travels back and forth from high energy banger to feel good tunes back to high energy which gives fans a nice paced guide to follow.
Listen to HARMONY: All In https://p1h-official.lnk.to/allin
What do you think of the new album? Let us know @KpopWise!