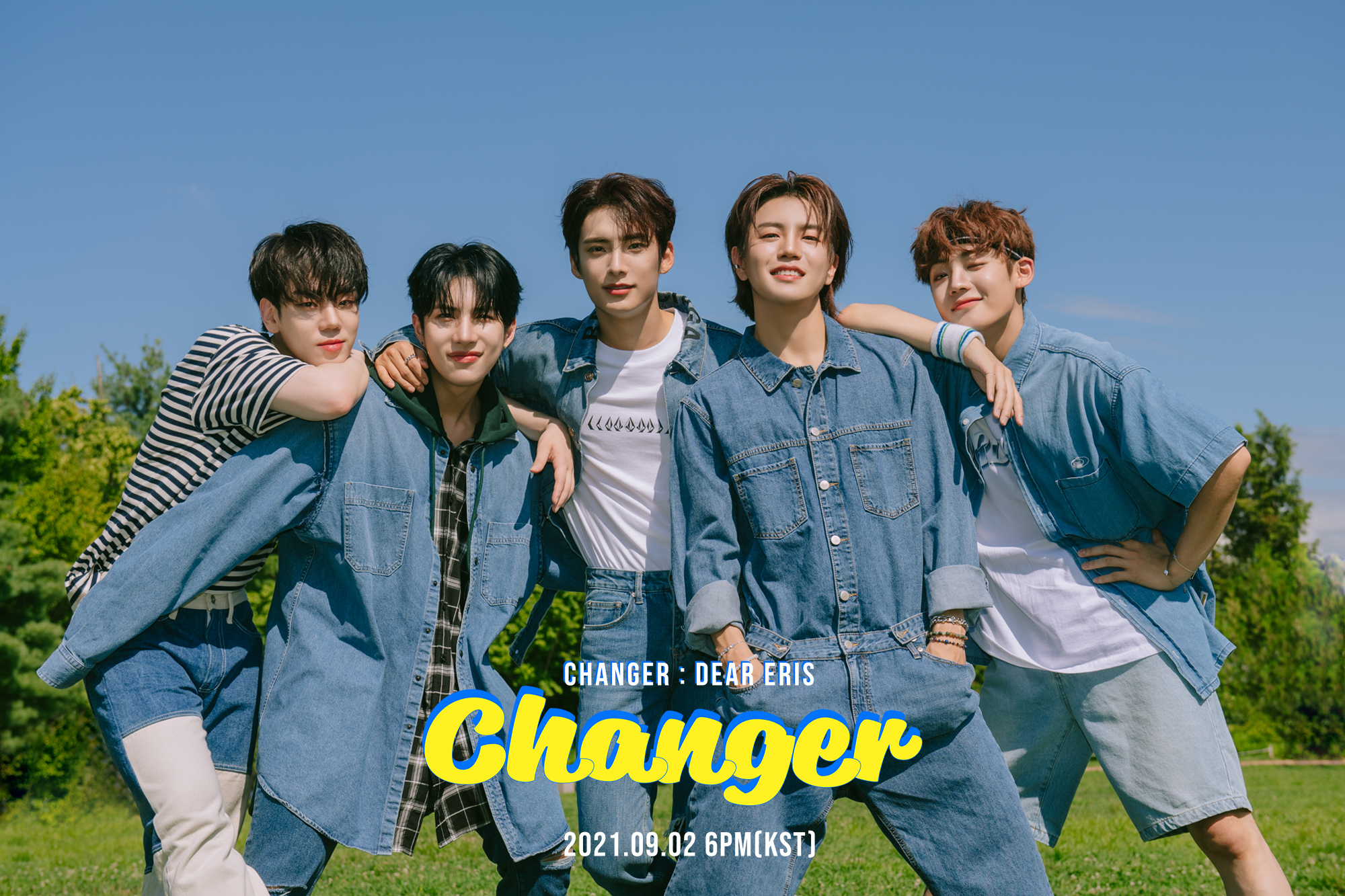 Your "favorite boys" are back with the repackage album "Changer : Dear Eris" along with the music video for 'Changer.'
The repackaged album features 9 tracks, the newest song 'Changer,' along with new versions of previously released songs such as the English version and a remix of their 2017 debut song 'Cactus' and more. It is a must have for the library of any fan of the group!
This will be their last release as 5 members for a while, as members WOW and Donghun will begin their 18 month long military service obligation this month. We will paticently wait for their return. For now lets appreciate the new album and cheerful music video below.
'Changer' MV
Don't forget to grab your tickets to their September 4th Fan Showcase here and Global Fanmeeting here!
Follow A.C.E
Twitter : https://twitter.com/official_ACE7
Instagram : http://www.instagram.com/official_a.c.e7
V Live : https://channels.vlive.tv/D205A5/home
TikTok : https://www.tiktok.com/@officialace7
Facebook : http://www.facebook.com/officialA.C.E7