"Forget everything you thought you knew about K-pop."
They're one of the most popular commentary channels in the K-pop YouTube community, with more than 80,000 subscribers and close to 11,000,000 views across their videos. Some of their content, including discussions about rigged survival shows, pranks that went too far, and even an hour-long video regarding the K-pop iceberg that covered slave contracts, mistreatment of minors, and the Burning Sun Scandal, have become part of the K-pop community discourse since their upload.
Their video series "The History of . . ." has also brought international attention to some of the unfortunately less famous and unsuccessful groups who have become forgotten by the K-pop fandom.
Today, we talk with Midnight Theories from YouTube in an exclusive interview discussing how they got their start on YouTube, the behind-the-scenes research and work that goes into creating some of their biggest and most popular videos, how they decide what ideas to follow up with, and more about the creation process in general.
To start off with, I want to say a huge thank you for taking the time to go through this interview! I'm personally a very big fan of some of your work. Would you like to start by introducing yourself and discussing a little about your channel to any readers who may not have heard about you or your work before?
Hi everyone I'm Midnight from Midnight Theories, a YouTube channel dedicated to unveiling dark topics in the K-pop industry but as well as serving a boost of nostalgia by highlighting disbanded or "forgotten" groups.
To begin, I thought we might cover a few quick-fire questions to get to know you a little better. So, what is your favourite K-pop group or soloist, and why?
I have been a ride or die fan of T-ara ever since I got into K-pop. Since their early years they seem to have found some secret formula to create catchy dance tracks that can get just about anyone on their feet and moving.
I also can't help but admire their dedication to their fans that fuels their passion to continue releasing music, overcoming their turbulent past.
Which K-pop group or soloist do you think is underrated or underappreciated by K-pop stans?
Composed of disbanded groups and former survival show contestants, OMEGA X captured my attention for their unique foundation. Their company, Spire Entertainment, recognized the increased disbandment rate and extended hiatuses of these rookies and less recognized groups due to the pandemic and decided to give 11 desperate artists a second chance.
On top of their unique story, the boys of OMEGA X have released an impressive discography worth listening to.
OMEGA X are an amazing group. I completely agree with you. And the idea behind their conception is simply amazing. ~ Ford
What is your earliest K-pop memory, and how did you get into the K-pop fandom to begin with?
I was first introduced to K-pop in 2011 by a friend who shared Big Bang's Taeyang's "Wedding Dress". It was a beautiful song that had this "Ne-Yo" vibe that I was familiar with but as the same time felt foreign since I never listened to a song in a language I did not understand before.
Through Taeyang, I discovered Big Bang's "Bad Boy" and Girls' Generation's "Gee" through the suggested section on YouTube. Enamoured by T.O.P's and G-Dragon's unique and vibrant hair and Girls' Generation arrayed in colourful pants as they sing their hearts out over bubbly melodies, I entered the rabbit hole known as K-pop.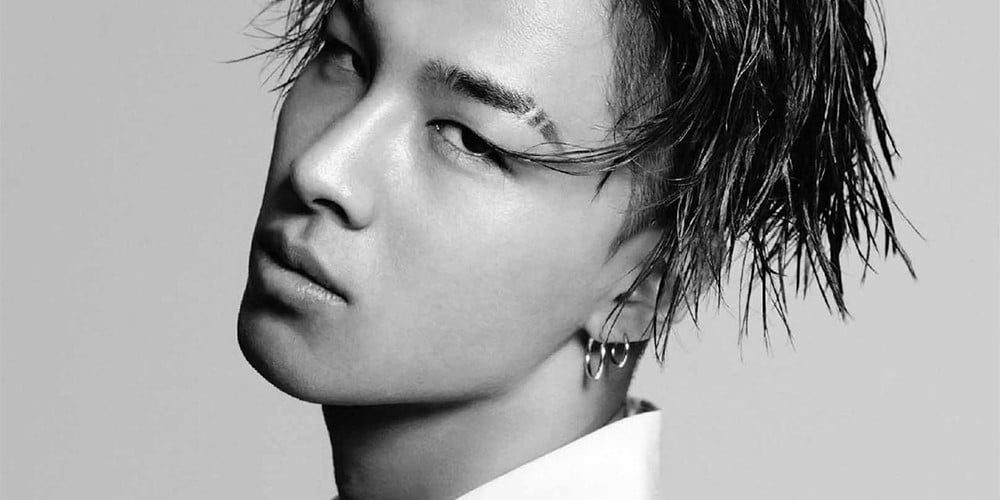 If you could sit down to a private dinner with one idol where you could talk about anything you wanted, who would it be and why?
SHINee's Jonghyun is someone I deeply admire. He inspires me to be the best version of myself each and every day.
And one last quick-fire question: what K-pop song are you currently playing on repeat, and why?
Not a day goes by where I haven't played NCT 127's "Favourite (Vampire)" since the second it was released.
Bewitched by the scenic visuals (especially the members) and absorbed by the melancholic lyrics sung over eerie yet enchanting instrumentals are a treat to both my eyes and ears.
Thank you for going through those rapid-fire questions with me. Now, it's time to get a little more in-depth with some of the bigger questions. You've amassed a simply massive number of subscribers in a short amount of time on YouTube. Did you ever think that your channel would grow to such massive heights from such humble beginnings, and what has that growth experience been like for you?
Like most people who start a YouTube channel, I began making videos as a hobby. Seeking an outlet to practice editing and guiltily cater to my own interest.
Through this short but impactful journey I've found a community who are interested in the same niche topics and helped improve my channel to what it is today. As my channel continues to grow it has opened several doors for me in the K-pop sphere that I never thought I'd experience.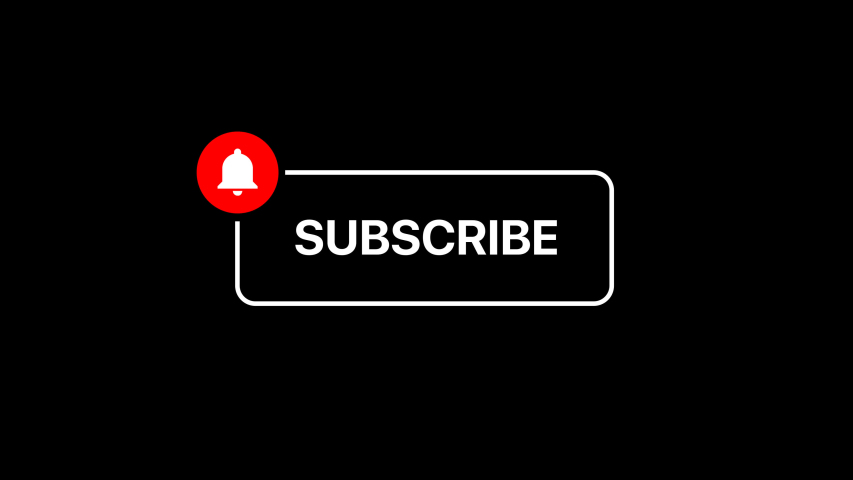 Your videos have had quite a common thread throughout your time as a YouTuber, often willing to cover the conspiracies and controversies that other K-pop commentary YouTubers might not be as willing to discuss. What made you decide that covering what is often considered the darker side of K-pop would be what you made your channel about?
This was not entirely my intention at first. With the conception of my channel, I focused on sharing various K-pop conspiracy theories and urban legends I've come across and giving each topic I talk about an "eerie" or "mysterious" narrative to fit my brand of horror and K-pop.
However, as my channel grew and more viewers left comments telling me how insightful or informative my videos were, I changed the direction of my channel to produce well researched videos on the real horrors of the industry. That did not mean I completely steered away from my goofy theories or edits from time to time, my name is Midnight Theories after all.
I personally find your eclectic mix of wild theories and real-life horror stories to be one of the most intriguing things about your channel. ~ Ford
Your most recent videos, including The Dangers in K-pop and Chasing a Mirage: The Failure of The Unit, have strong similarities but also obvious differences from your earlier videos, including Was Sixteen Rigged and The Dark Side of Produce 101. What has changed about the way you make your videos during that time?
Besides the obvious editing and mic upgrade, I credit my viewers on helping me improve my production quality through their feedback.
There is no doubt that your videos are incredibly well-researched and in-depth. How much time do you spend researching each video, and what is your script-writing process like?
Depending on the subject matter determines how much time I dedicate into researching. For instance, my list or compilation videos can be quickly researched and fact checked because I focus on a small or specific event. When it comes to my in-depth videos like my "The History of . . ." series it can be a lengthy and at times overwhelming experience. I tackle each video with care, tending to the smallest details that may be overlooked and try to deliver the most accurate portrayal to the best of my abilities.
Researching, compiling, writing, structuring and fact checking altogether takes about three to four days in six hour shifts alone, not including the voice over process or editing.
Those videos are also very slick and well-produced and edited. Could you go through a description of the full itinerary regarding making one of your videos from beginning to end for us?
Like I mentioned earlier with my writing process, that alone takes three to four days before I can move to the next step.
After finalising my script I record my voice over and edit the audio by removing each breath that can be heard over the mic and any instance where I mess up reading aloud my sentences (which is a lot).
After tidying up my audio I can move forward with collecting all the clips, pictures or any other form of media I need to begin editing. Once I've collected all my material I can move to my favourite step which is editing! This is the part where I can let my creativity flow and create a story. I specifically choose and place clips and background music over my voice to illustrate the subject and fully immerse the viewer into the video.
The last piece before I can publish my video is to add the closed captioning. This is the finishing touch to my process. Yes, YouTube provides auto generated closed captions but it isn't always accurate, or at least in my experience. I manually type out my script where YouTube then auto times my subtitles and BAM! I can finally hit that 'publish' button.
To summarise, my entire process takes about a week or week and a half to produce a single video.
That sounds like a lot of work, but the finished product certainly showcases the quality of the time you put in. ~ Ford
Your videos often become the highlight topic of conversation in K-pop circles on social media in the days after an upload. How do you come up with ideas and find new stories to cover on your channel? And how do you know whether to push forward with a topic or when to decide to leave it even after you've worked on it?
My videos are often driven by my own nostalgia or viewers choice through polls I hold on my channel. There are also times while I'm researching for a video where I find similar stories or interesting topics that spark inspiration for a whole new video. I quickly jot it down and come back to it later.
In the world of K-pop, news, controversies, and general topics of discussion come and go in a flash. This means that commentary channels such as your own often need to be incredibly timely to stay on topic and not be seen as late to the party. Have you ever had a video you've made that you haven't been able to put out due to timing or the moment having passed? If so, what was it about?
One thing about my channel is that I rarely cover recent news or hot topics. I like to make my videos after all necessary information have been released to make it a one-and-done deal instead of making a multiple-part video or updates like I have when I first started.
There are at times exceptions to this when a specific subject or event is abundantly requested.
Still on that timeliness topic, have you ever not made a video about a controversy or conspiracy making the rounds at the time and later regretted that decision? And if so, what topic was it that you would make if you could go back in time to cover it?
There is one video I wanted to make for a long time but never got around to and it was all about Black Oceans. Another creator released a similar video before I could work on mine and their video reached virality. They did a good job explaining it so I ended up scratching it off my list and worked on something else.
This was the only instance I ever passed on an opportunity to make a video I was passionate about making. Since then, I haven't let a single video I wanted to work on pass me by.
The video on black oceans is an incredibly insightful watch, and it surprised me at first to remember that this was not actually one of your videos. ~ Ford
Your video essay on the K-pop iceberg that you released earlier this year was a real turning point for your channel, and saw a real leap forward in your popularity in the K-pop community. At over an hour in length, it could be seen as one of the precursors to the increasingly popular feature-length video essays being produced today. Did you have any reservations about the topics discussed in the video or about it's length in general when you were making it?
There were a lot of topics and heavily detailed incidents I cut out of my original script for the iceberg video. The decision was made because I was either not comfortable myself speaking about a certain subject or repeated incidents that would have made the video unnecessarily longer.
With the length of the video, I did not mind as much. I wanted to pack as much information as I could without having to make a multiple-part mini-series. As a viewer myself, I appreciate a longer video if that means not having to wait days or weeks for a second or third part video to wrap things up.
There is almost no K-pop group that comes to mind that hasn't had some form of scandal, controversy or conspiracy surrounding them. Has there been any particular controversy that you have personally found intriguing or appealing that you have followed in K-pop news?
I wouldn't use the words "intriguing" or "appealing" for this case, but the most impactful story I covered was the Eastlight Case. It's the one video that took a huge toll on me mentally and evoked an emotional response when I was reading the details.
And, in the same round, what is the most outlandish K-pop conspiracy theory you have ever come across?
Can I be honest? The Jimin and Jeongyeon "beef" is something I'm still baffled about to this day.
With dozens of videos covering a wide range of topics and controversies, there is sure to be something on your channel for almost any K-pop stan to watch. Do you have a personal favourite video of your own? Which one is it, and why does it stick out in your mind?
My K-pop iceberg video is hands down my favourite video I've done, my "magnum opus", if you will. It took me almost a month to complete the video and all my efforts paid off. Not only was it a huge turning point for my channel, but I was able to highlight many concerning issues to a large audience.
And, if there was one other K-pop commentary YouTuber you would recommend for people to check out, who would it be and why?
Jihoon's Carat is a must-watch for people who like NUGU groups. Unlike my channel where I tend to focus on groups who have already disbanded, they have a series called "Why I'm Worried About . . ." focusing on groups in danger of disbanding and bringing awareness.
Jihoon's Carat is an amazing channel. I thoroughly enjoy their videos as well. A wonderful recommendation! ~ Ford
Thank you so much for taking the time to go through this interview with us! Do you have any news, sneak preview information about upcoming videos, or anything else at all you would like to share with your fans?
I haven't officially announced this on my channel yet, but I'm currently in the works of releasing a new series on my channel called "The Legacy of . . .". Similar to my "The History of . . ." series where I document a "forgotten" or "unsuccessful" group's career, this series focuses on the innovative groups who were the blueprint of today's generation of idols and how they cemented their legacy within the industry due to their impact.
If you haven't already, you should absolutely check out Midnight Theories' YouTube channel here, and watch some of their great variety of video essays. Some of the iconic and important videos to watch include the aforementioned K-pop iceberg video, as well as their video series on "The History of . . .", covering some K-pop groups you may never had heard of before.
You can also check them out on Twitter @midnighttbloom.
Once again, we here at KpopWise would like to thank Midnight Theories for taking the time out of their busy schedule to interview with us.