On November 12, it was announced that PLAY M and Cre.ker have formerly merged to become IST Entertainment.
Under this new merger, the group The Boyz will become labelmates with APINK, Victon, Weeekly, Bandage, and Kep1er's Huening Bahiyyih.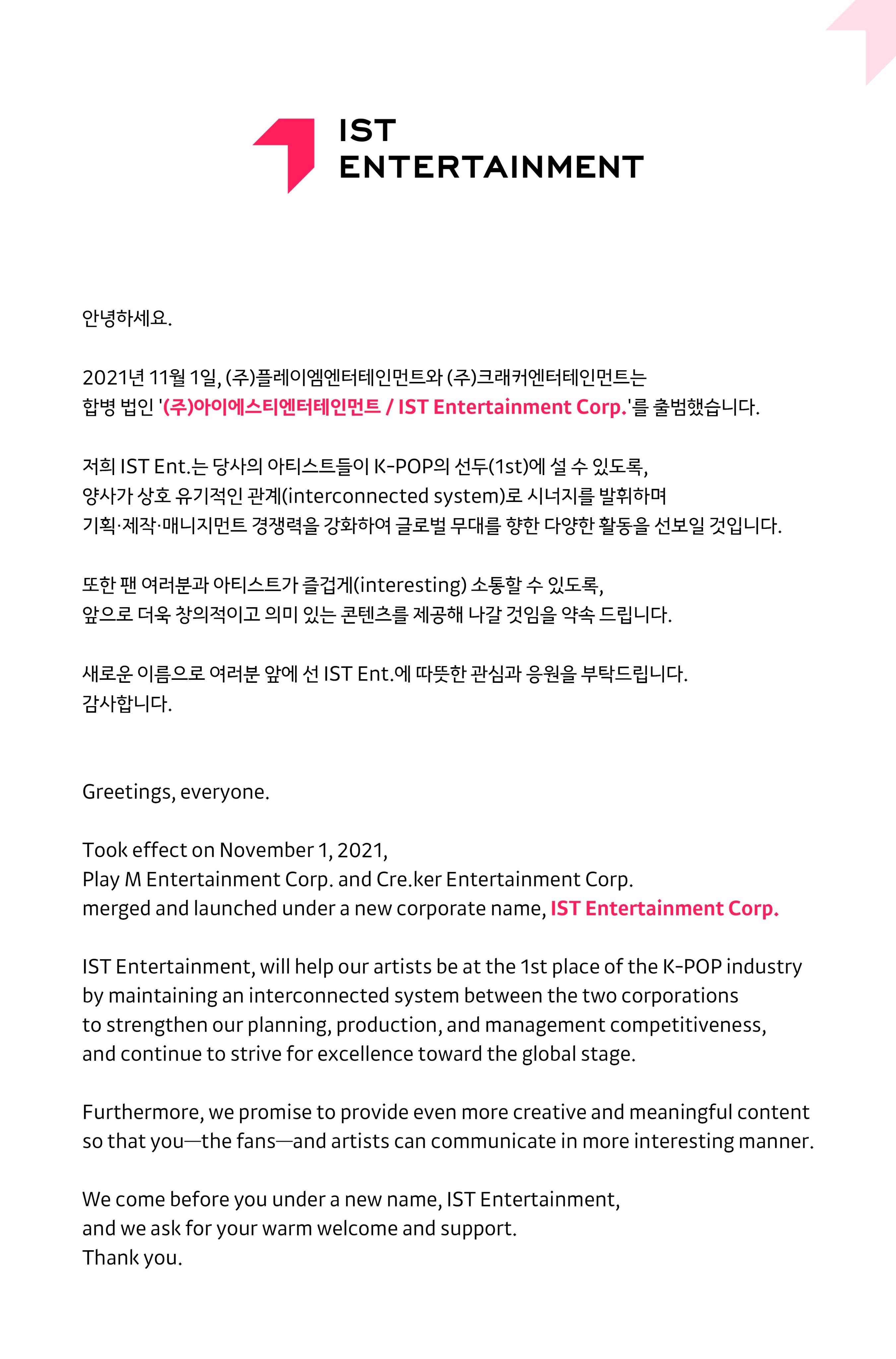 Following the news fans have shown concern that The Boyz will continue to be treated well and express their desire for an APINK comeback.
Meanwhile, The Boyz have recently come back with their new single album "Maverick" and Victon have released their first digital single "Sweet Travel" to commemorate their 5th year anniversary.
Keep following KpopWise for more news about your favorite Kpop artists!