mimiirose (미미로즈) is a 5 member girl group under YES IM Entertainment founded by legendary singer and actor Im Chang Jung. The members of mimiirose consist of Choi Yeonjae, Inn Hyori, Han Yewon, Yoon Ji A, and Choi Yeonjae. The group officially debuted on September 16, 2022 with the single album "AWESOME" with the title song 'Rose.' Check out the music video below!
The talented group has debuted with both elegance and charisma, which feels, unlike rookies. KpopWise had the opportunity to interview the ladies of mimiirose to learn more about them.
Hello, mimiirose! Congratulations on your debut!
Is there a part of '
Rose' that you would like to try yourself?

[Choi Yeonjae] want to try Yewon's part and Hyori's chorus, which is the first intro of <Rose>. I keep humming it when I think of Yewon's part. I think the chorus part fits my tone.





[In Hyori] I want to do Ji A's rap part. I don't know if it's because I've never rapped, but I wanted to try it.

[Han Yewon] I like Ji A's rap part, too. That's my favorite part in "Rose".

[Yoon Ji A] I want to sing the part that Hyori and Yoonju sing. I keep thinking about that part, so I'm singing it without realizing it. I think it's an addictive part.

[Seo Yoonju] Ji A's rap part is very popular. I want to try a charismatic rap part too, and I think I can show you a different charm, so I want to try it.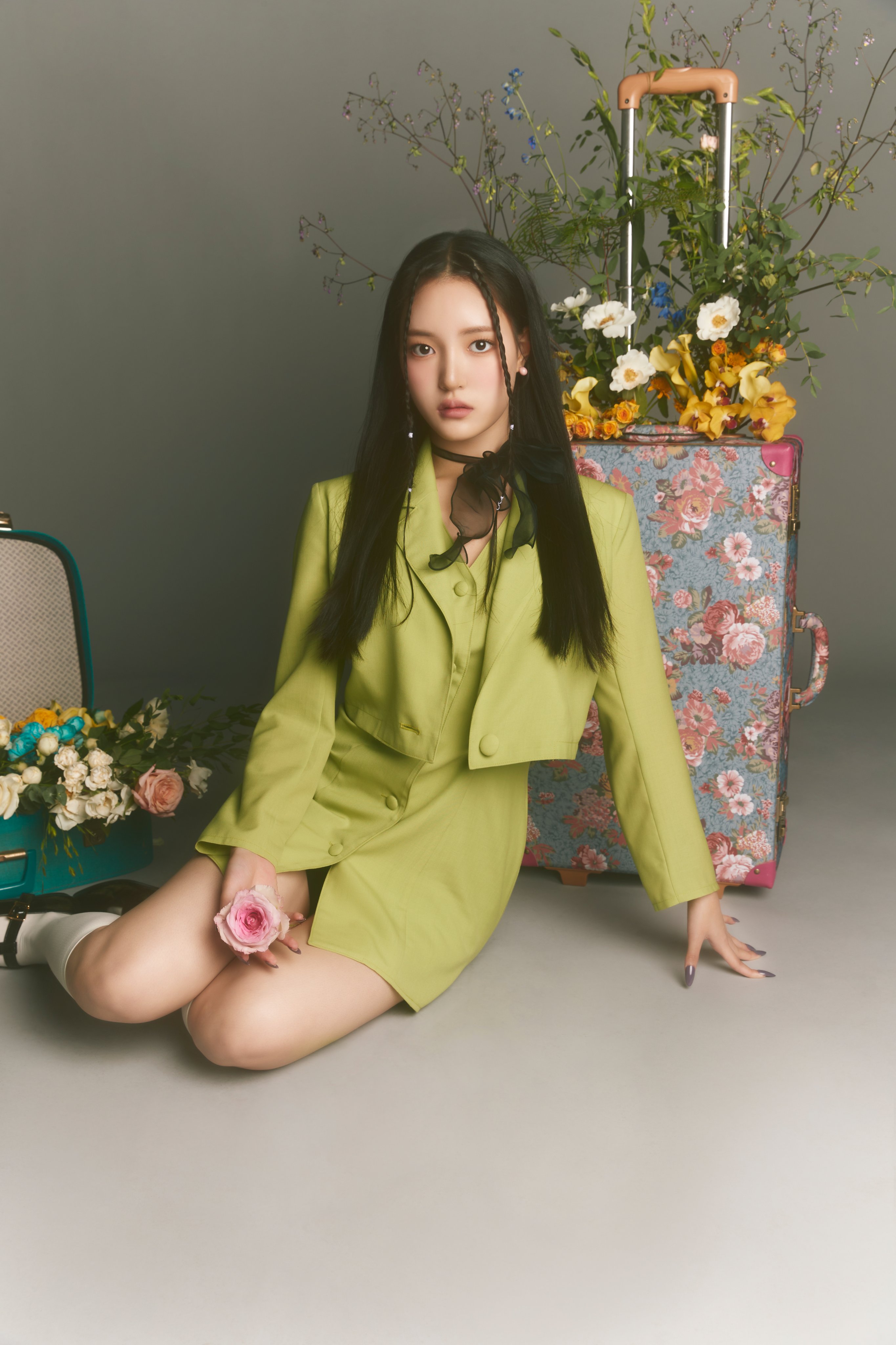 Seo Yunju
Do you have any special rituals to get over nervousness?
[Choi Yeonjae] It's normal, but I imagine the fearful situation repeatedly in my head. Is it called image training? I often listen to meditation music. Also, I like to relax by taking warm showers in my free time.
[Inn Hyori] I try to recognize myself that I am nervous. Rather than brainwashing myself like "I'm not nervous.", I tend to understand and soothe myself by thinking, "Oh, I'm shaking right now. I should do the best."
[Han Yewon] When I'm nervous, I take a deep breath and control my mind. It's simple, but I think this method is quite helpful to me.
[Yoon Ji A] Of course, I usually control my mind, but if there's something unique, I tap my body lightly to relax. It's like shoulders, or neck, things like that. Of course, I don't hit hard enough to hurt. If I do this, I feel comfortable.
[Seo Yoonju] I go and hug my sisters (unnies). When I hug with my sisters (unnies), my nervousness get better, and all the hard work and memories that I've tried so far pass by like a flash, so I feel more energized.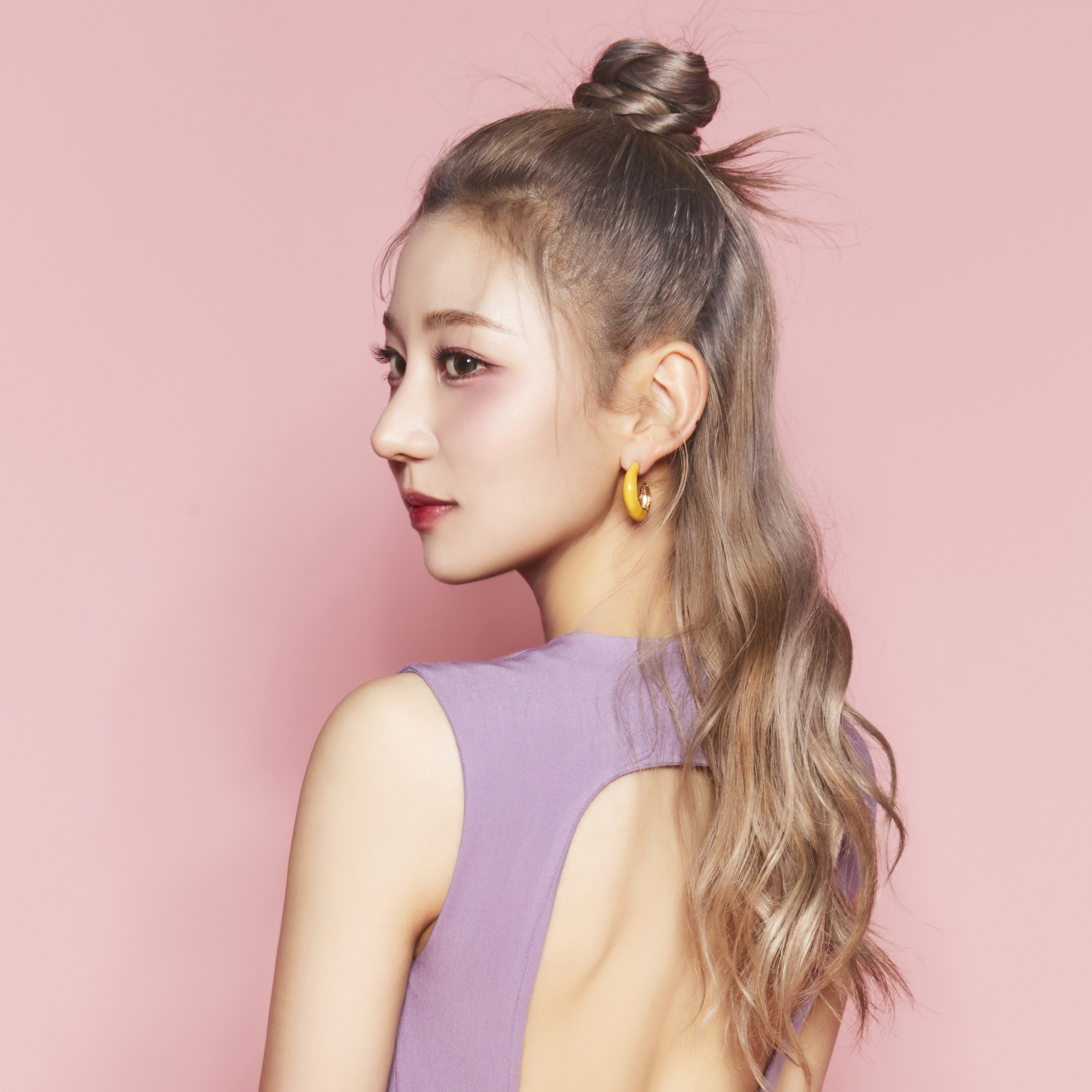 If you chose a member as your stylist for the week, who would it be?
[Choi Yeonjae] I want to be a stylist and decorate the members in my style.
[Inn Hyori] Yeonjae, who is the most interested in fashion on our team. I want to try on clothes that she chooses according to the emotions of the series. Yeonjae loves decorating, so I think she'll enjoy it if I ask her to pick out clothes.
[Han Yewon] I think I'll choose Yeonjae. She's really good at dressing up. I'm sure you'll be the best stylist.
[Yoon Ji A] Everyone's choosing Yeonjae. Of course, Yeonjae dresses well, but personally, I prefer Yewon's styling more when she dresses up, so I want to choose her.
[Seo Yoonju] Yeonjae for me, too. Yeonjae's fashion style is really unique, but I think she's more trendy than anyone else. She coordinates it so well that I think it'd be good if she styled it.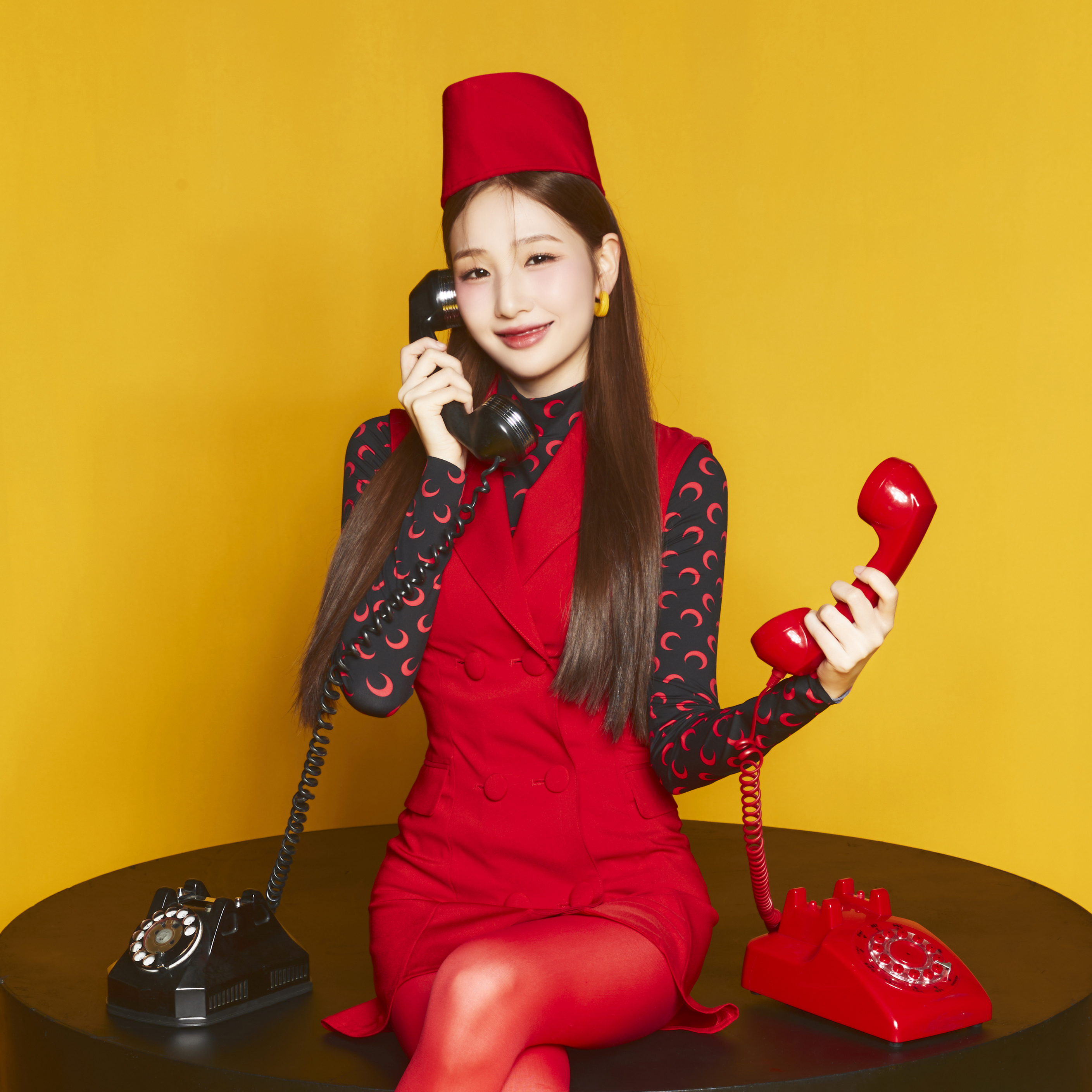 Which emoji represents each member?
[Choi Yeonjae / 최연재] 🐈‍⬛
[Inn Hyori / 인효리] 🐥
[Han Yewon / 한예원] 🐿️
[Yoon Ji A / 윤지아] 😸
[Seo Yoonju / 서윤주] 🐰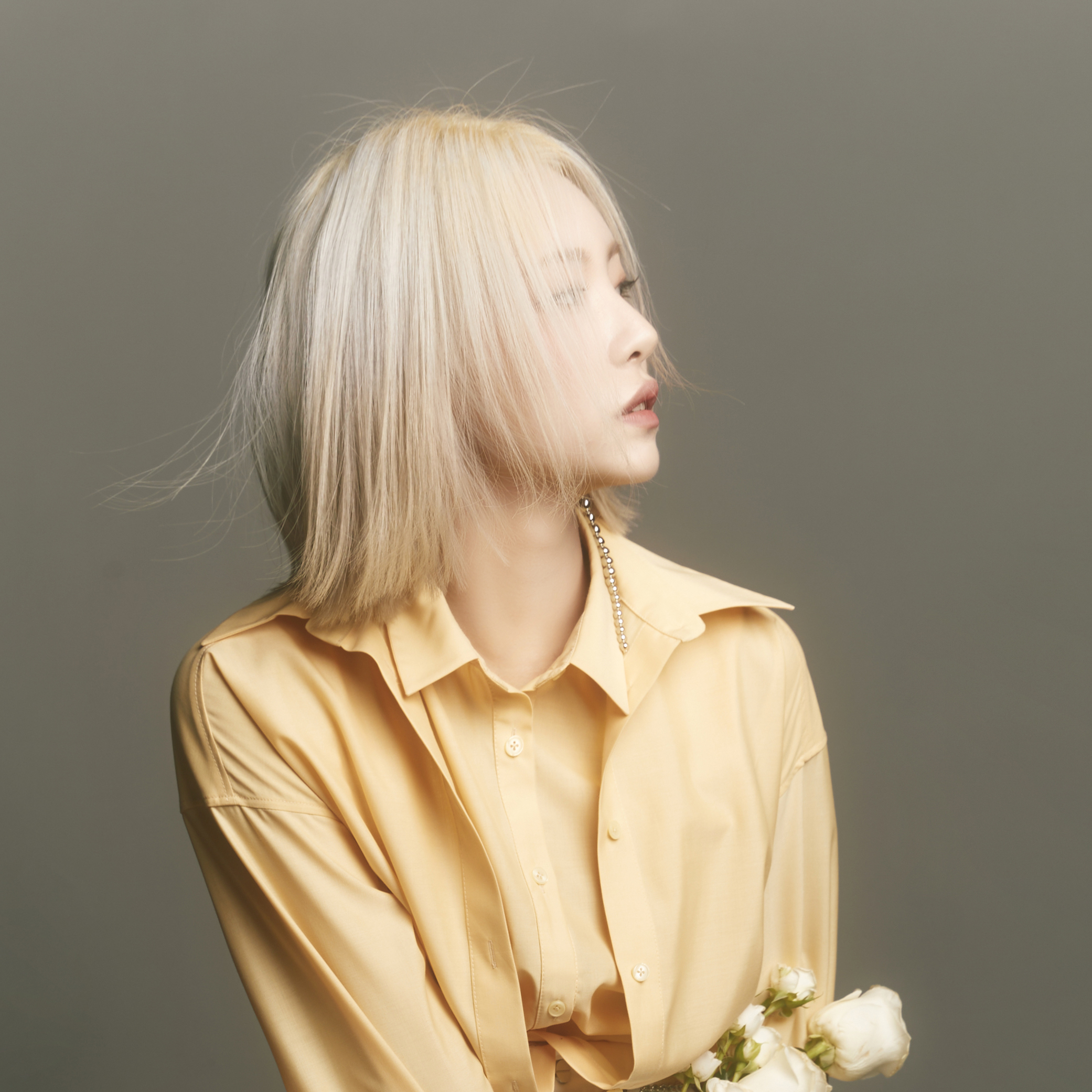 Do you have any other hobbies or non-music-related talents?
[Choi Yeonjae] I love decorating. I like to coordinate clothes and do makeup and nail art.
[Inn Hyori] I like to write. So, when I have time, I write short sentences or poems. I like to think about how to express a language more lyrically and beautifully. There are poems I wrote, but I'm still shy, so I hide them. I'll show you one day.
[Han Yewon] My hobby is working out. I can't do it often because I'm busy these days, but if I have time, I go out and run. It relieves my stress and makes me feel good because it's refreshing.
[Yoon Ji A] My hobby is reading. When I read a book, I like it because I can concentrate completely on the book without thinking about anything else. Also, there are many things you can learn from books. I like that.
[Seo Yoonju]
I like sports too, especially badminton, because I like to be active. I like the sound of the racket when I hit the cork and the feeling of the cool breeze. It's refreshing. And my other hobbies are drawing and coloring books. I've been interested in art since I was young.
What goals does mimiirose want to accomplish together in the future?
[Choi Yeonjae] My goal is to be a group that people keep missing and are curious about. Of course, my immediate goal is to win first place. (on 어떤걸 1등 할 것인지)
[Inn Hyori] To remain a good artist for many people. If you walk along our path silently, there will be people who walk together naturally. Giving them happiness is the goal that mimiirose wants to achieve.
[Han Yewon] I want to promote mimiirose to the world. Wherever we go, we will work hard to become a group that everyone can go crazy with just our name.
[Yoon Ji A] The beginning may be small, but If we develop one by one, won't we be able to stand at the top in the end?
[Seo Yoonju] My goal is to become a group that is recognized by fans all over the world.
What is something you like to hear from others?
[Choi Yeonjae] "I want to be like mimirose."
[Inn Hyori] "A group like mimiirose will never come out again." I think I want to hear that mimiirose is unique.
[Han Yewon] "mimiirose is doing well." What a talent."
[Yoon Ji A] "You guys are so unrivaled." I can't think of anything else when I see you." I want to make people can focus only on us while we are on stage.
[Seo Yoonju] "mimiirose is a cool group that doesn't miss anything in terms of skills, entertainment, or visuals."
What is a message you would give to your fans?
[Choi Yeonjae] Thank you for always supporting us and loving us. I'll be an artist who is humble and never forgets to be thankful. I love you.
[Inn Hyori] Thank you for your interest. Your love is the driving force that can move us. We will continue to work hard to repay your support, so please keep your eyes on us. Thank you.
[Han Yewon] Thank you for liking mimiirose. I gain strength every day because of you. Thank you so much and I love you. We'll show you better performances, so please look forward to it.
[Yoon Ji A] Thank you to all the fans who waited for our debut. It's our turn to repay you. We'll be a group that won't be embarrassed, so please look forward to it. Thank you.
[Seo Yoonju] We'll always be a group that can give love to our fans. I hope we can be together forever. Please send us lots of love.
"Lululu" MV
mimiirose are currently promoting their album through a variety of performances and weekly music shows. Please support them!
Listen to <Awesome> on Spotify
- A special thank you to mimiirose and YES IM Entertainment for the interview.