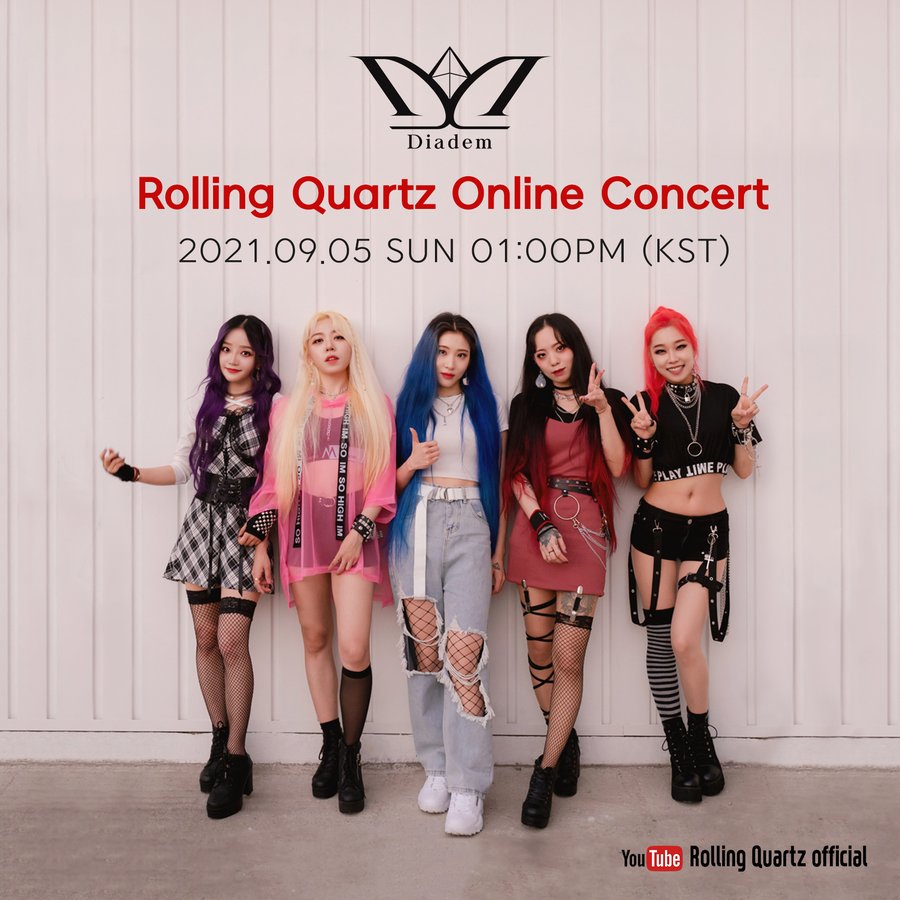 Updated September 5, 2021
Missed the concert stream? Watch it here!
All female rock band Rolling Quartz announced that they will be holding a free online concert on Sunday September 5, 2021 at 1:00PM KST / 12 AM EST.
The concert is to celebrate the new logo for their fandom "Diadem." There were many wonderful submissions, but there could only be one winner via fan voting. The winning logo can be seen in the graphic above.
The winner not only gets their logo used for the fanclub, but they recieve a $1000 and special ceramic tea pot prize.
The live concert will be available to watch on their official YouTube channel https://www.youtube.com/c/ROLLINGQUARTZofficial
There will be English and Spanish translators. Don't forget to stop by and show the ladies some love in the chat.
Follow Rolling Quartz
Instagram: https://www.instagram.com/rolling_quartz
Twitter: https://twitter.com/Rolling_Quartz